Hollywood star Bradley Cooper is rumoured to play the lead in the next 'Indiana Jones' film.
The 'Hangover' star might replace actor Harrison Ford in the famous movie series, reported Huffington Post online.
However, sources close to the production have denied the reports saying that Cooper, 39, is not under consideration and there are no plans to reboot the franchise with another actor.
The adventure series, which was created by director Steven Spielberg, starred Harrison Ford as the lead in all four films.
However, the next movie in the franchise has been a topic of conversation for many years since it was always assumed that Ford, 71, would be its star but due to his age, many are unsure whether the actor would be fit enough for the role.
Also read: Planes searching for Malaysia Airlines Flight MH 370 fail to find even one of '122 objects'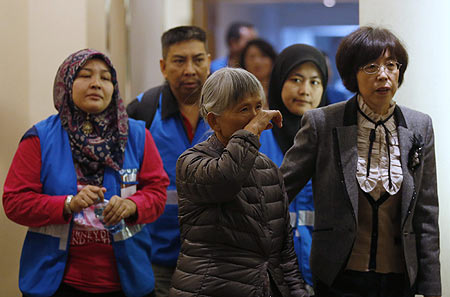 A relative (C) of a passenger aboard Malaysia Airlines MH370 reacts as she enters a meeting room with volunteers from Malaysia (in blue vests) in Beijing. (Reuters)
Also read: Sunny Leone's 'Ragini MMS 2' must be banned, actress deported for 'assault on Hindu gods', says HJS