Ready to shell out Rs 20 lakh for the iconic Volkswagen Beetle that will hit Indian roads on December 4, courtesy a high import duty levied on the car. While this will be the costliest hatchback from Volkswagen in India, the company will launch another premium car, Polo, at Rs 4.5 lakh in January. Polo will be the cheapest form the Volkswagen stable in India.
Almost two years after we announced to bring Beetle in India, the company will finally launch the vehicle in the first week of December. It will be priced at Rs 20 lakh because of over 100% import duty on completely built units (CBU) in the country. Meanwhile, the company will be selling Polo, the trial production of which is already going on at our Chakan plant, at around Rs 4.5 lakh, a dealer of Volkswagen said on conditions of anonymity.
We will soon be introducing new car models like Beetle or Polo in India to enhance our presence in the market, besides providing technologically advanced cars for Indian customers. Our factory in Pune is ready for the start of production
of Polo, which will be launched during the upcoming Auto Expo 2010, Joerg Mueller, president and managing director, Volkswagen India, said.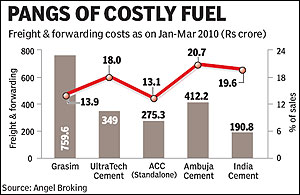 Volkswagen is currently selling Jetta, Passat and Touareg in India. While Jetta and Passat are sedans, Touareg is a sport utility vehicle. Though the company has refused to share the technical specifications of the vehicles, it is expected that the fifth generation Volkswagen Polo will come up with 1.2-litre petrol and 1.6-litre TDI diesel engines.
The vehicle will compete with Maruti Swift and Ritz, Skoda Fabia, Hyundai i10 and Aveo U-VA.
The company inaugurated its second plant in Chakan near Pune in March. It has been set up at an investment of Rs 3,800 crore and has an installed capacity of 1,10,000 units.
The Volkswagen Group sold 2,023 units in the domestic market in October as against 1,464 units in the year-ago period, a growth of 38.2%. The group is present in the country through its three brands--Audi, Skoda and Volkswagen--and currently sells 15 different models across segments.
We are making good progress in developing our market performance. Our current delivery figures are in line with our plan, Mueller added.