Asus is making a serious push in India with its new Zenfone series of smartphones, packaging good hardware for attractive prices. The Zenfone 5 especially looks like a winner, as we found in our full review. But is bigger better
Specs: 6″ IPS touchscreen (1280720 pixels, 245ppi) with Gorilla Glass 3 | 1.6GHz Dual-core Intel Atom Z2580 processor | 2GB RAM | 16GB internal memory, expandable microSD slot up to 64GB | 13MP rear camera with LED flash, 2MP front camera | Dual-SIM (GSM+GSM) | 3G, Wi-Fi, Bluetooth, GPS, microUSB 2.0 | 3300mAh battery | Android 4.3 (upgradable to Android 4.4 Kit Kat) with Zen UI
Price: Rs. 16,999
Design
With a big screen, the Asus Zenfone 6 is naturally a behemoth. You can hold it in one hand, but you cant use it with just one handno matter how much Asus wants to make that easier with a built-in one-handed mode that shrinks the screen. The matte finish on the back lets you get a good grip, but for most people its going to be too big to hold naturally. You better have big hands if you want to use this one.
In terms of how it looks, the Zenfone 6 looks good but not especially striking. Then again, theres nothing about it thats an eyesore either. Sometimes, non-descript isnt such a bad thing.
Screen
The 6-inch screen is the main feature of the Zenfone 6 and the reason anyone would want to consider it. It displays accurate colors, has decent viewing angles, and youll be able to view it clearly in direct sunlight too. If there is a complaint, it would be the resolution: if youre coming from a screen with a higher resolution, youll notice that text doesnt appear as sharp in the Zenfone. Its not a deal-breaker though and its only while reading text that you notice it. But again, with a 6-inch device, you are looking to get a little bit of the tablet experience, so reading is an important part of it.
Asus claims you can use any pencil or most pens as a stylus with the Zenfone 6, but there are lots of caveats in that. You need to use it at a certain angle to register the input perfectly; you need to not press any other part of the screen with your hand; you need to go slow, it cant take really fast input without the screen lagging far behind what youre doing. Its just not a good experience.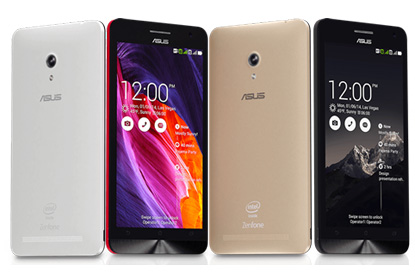 Performance
The Zenfone 6 is up to most tasks that you throw at it, from quick multi-tasking to playing high-definition games. It plays movies smoothly, but its built-in SonicMaster technology boosts deeper tones. Its great when youre listening to a thumping track, but not for movies with a lot of explosions and dialogues at the same time.
Camera
The 13MP sensor captures clear, detailed photographs that are good enough for most uses. We noticed that reds were duller than what we saw with the naked eye, but thats a small miss. While we were impressed with the Zenfone 5s camera and its night mode capabilities, that doesnt seem to replicate on the Zenfone 6. You do have a special night mode for shots to be taken in the dark, but the amount of noise in them is a put-off.
Memory
With 12.5GB of memory available to the user and the ability to add a microSD card, there is no complaining about the storage here.
Interface
Asus has developed a custom user interface for the Zenfone series called the Zen UI. It includes a lot of gimmicks and small additions, like an enhanced lock screen with shortcuts to popular apps and a heads-up display for notifications, a quick memo app to draw and take notes with your finger, a scheduler to tell you whats next on your agenda, and much more. None of it is something you cant find on the Play Store, but its nice to have it built-in. Most importantly, its good-looking and doesnt feel like a bloated additionit actually makes you use the phone better.
However, none of the software really aims to make you take advantage of the 6-inch screen. Bigger space should ideally mean you get to do more with it, like Samsungs TouchWiz UI for its stylus, but Asus hasnt taken any significant step in that direction. So whats the point of a 6-inch screen then
Special Mention
The one software tweak that Asus has got right, and which you cant easily replicate on your phone, is PC Link. Download PC Link on your computer, connect your phone to it via a USB cord, and your phone will be mirrored on the PC. Its fantastic, and enough of a differentiator to be worth it alone. You can operate your phone from your PC directly then. Granted, a keyboard and mouse are not as smooth an experience, but if you want to have a long conversation with someone over text message or Whatsapp, this is the super easy way to do it!
Battery
The 3300mAh battery isnt replaceable, even though you can remove the back cover. However, theres little need to do that. It easily lasts a day for most users, and even for power users, you can get around 16-18 hours on a single charge. It ran for 9 hours of pure video playback.
Verdict
There are some problems with the Asus Zenfone, but if youre in the market for a 6-inch phone, then its a good purchase. It gets it right in the things that matter: a good screen, good battery life, good performance. The extra internal memory helps and the PC Link app is the cherry on top.
That said, there is the bigger question of why you would want a phone that you cant use with one hand. Asus offers no stylus and no compelling software to get the most out of that 6-inch screen. Dont get caught up in the numbersthis phone might be too big for you, in which case, there are better options like the Xiaomi Mi3 and the Asus Zenfone 5, the latter of which has all of these features and a better camera in a smaller package for just Rs. 10,000.