The practice of a few gems and jewellery units in special economic zones (SEZs) importing European designer jewellery duty-free for wealthy Indian consumers is likely to bring tighter regulation for all SEZ units. About five gems and jewellery units in SEZs are now fighting legal cases against the Centre for allegedly abusing their licences to import raw materials duty-free in order to supply imported designer jewellery to local customers.
The finance ministry and the commerce ministry have decided to introduce a detailed record keeping for SEZ units on what they import duty-free, into which product they go as inputs, and where they finally go as exports. Currently there is no such requirement for SEZ units, since as the government had earlier wanted to free these units because they bring in valuable foreign exchange.
But cases registered against gems and jewellery units in the NOIDA SEZ in the national capital region and SEEPZ SEZ in Maharashtra have brought to light rampant abuse of duty-free import of raw material, forcing the government to bring a closer watch over all SEZ units, said a government official privy to the development.
Gems and jewellery units argue that it makes economic sense for them to import old fashioned jewellery which could be melted and redesigned for further exports, said another official who was part of the investigations.
Cases are now underway in the Bombay High Court against five gems and jewellery units in these SEZs for diverting such imported jewellery to local customers outside SEZs. In some cases, designer jewellery was imported as raw material for export production, but what they eventually exported were items like ball bearings. Additional solicitor general Darius Kkambatta is representing the Centre in these cases.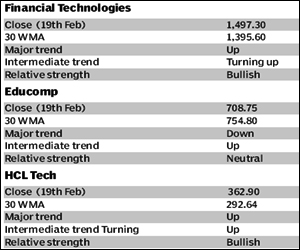 The Centre is now preparing tighter record keeping norms, which would be introduced by amending the SEZ rules. The Centre is also concerned over security, with respect to diversion of such high value items out of SEZsthey could be the means for illegal fund transfer across the border. This was the reason why the commerce ministry had, last November, brought more safeguards against the abuse of the operational flexibility given to SEZ units. The ministry had then allowed investigating agencies such as CBI, police and revenue authorities to enter SEZ premises, conduct search and register cases against offenders without the permission from the SEZs development commissioner.
The Centre is debating whether the consignments within SEZs should be randomly examined so that the authorities could ascertain whether the value declared is correct or not. The government fears that illegal cross-border fund transfer can happen by manipulating the declared value of export and import consignments. Now, revenue department officials can check a consignment only on the basis of specific adverse intelligence and after getting consent from the development commissioner of the SEZ.