In what signals a revival of the domestic airline sector, the countrys largest private carrier Jet Airways has asked hundreds of its former employees to re-join the carrier. Nearly 200 cabin staff who had left the company during the slowdown in the industry have already accepted the airlines offer. Jet Airways is seeking to expand its fleet as well as its network.
We have contacted 400 people (who left the company since October 2008) and out of them, nearly 200 have re-joined us, Jet Airways chief commercial officer Sudheer Raghavan told FE. The total staff strength of Jet Airways has come down from 13,500 in October 2008 to 11,500 in June 2010.
About 2,000 ground and cabin staff had earlier put in their papers citing lack of advancement in their careers. The airline had resorted to fleet reduction and route rationalisation amid slackening demand for air travel.
Following the economic slowdown triggered by the collapse of American investment banking giant Lehman Brothers, the airline had cut its capacity by 20% and this had resulted in surplus manpower. The reduction in manpower took place largely due to attrition. People left the company for their own reasons such as marriage, Raghavan added.
Jet Airways had, in October 2008, handed out pink slips to nearly 1,900 staff, but had taken back all of them within two days after an agitation by the sacked employees and pressure from trade unions and the Shiv Sena, the Maharashtra-centered political outfit.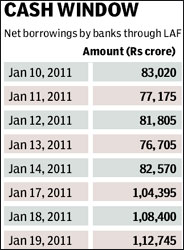 Most domestic airlines have now resumed hiring as they start expanding their operations to cater to the growing demand. Local air traffic has registered double-digit growth since June 2009 owing to the strong economy and an improved market sentiment. Led by no-frill carriers IndiGo and SpiceJet and the budget arms of full service carriers, the number of air passengers increased by 17% to 175.61 lakh during January-July 2010. Most of the carriers have decided to induct more aircraft to match demand. SpiceJet, which has placed a fresh order for 30 jets with Boeing Company, is a recent example.