In a bid to bring environmental concerns into mainstream growth accounting, the government plans to release green GDP data from 2015, environment minister Jairam Ramesh said on Friday.
Green GDP is conventional gross domestic product figures adjusted for the environmental costs of economic activities. Its a measure of how a country is prepared for sustainable economic development.
It is possible for scientists to estimate green GDP. An exercise has started under the countrys chief statistician Pronab Sen and by 2015, Indias GDP numbers would be adjusted with economic costs of environmental degradation, Ramesh said at the release of Green India, 2047, a report by The Energy and Resources Institute.
India would be one of the few countries to release a green GDP estimate. China, a pioneer in the factoring in costs of environmental degradation into economic growth estimates, first published its green GDP data for the year 2004, in 2006.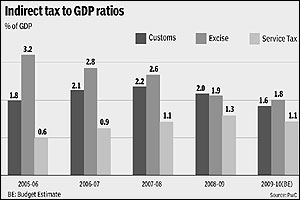 While Sen was unavailable for comments, officials said the ministry of statistics and programme implementation is preparing a national database to calculate the cost of depletion of natural resources.
Pointing out that the green GDP estimate would be a huge step in environmental governance for India, Ramesh said the government is also taking other steps in the direction, including the establishment of a National Environmental Protection Authority (Nepa).
We will have a meeting with all state governments on November 26 to get their feedback. In the next two months, we will have a clear roadmap for the Authority, which would be independent of the government. It would be an autonomous agency to monitor the progress and implementation of environmental laws, Ramesh said.
The National Green Tribunal is another initiative, and the minister is hopeful that the Bill to establish it will be passed in the current Parliament session.