XOLO has done it again. You might not have heard of this brand, which is the premium series of devices from Indian manufacturer Lava International, but it is their second casting coup of sorts. The company had managed to become the first to bring out a tablet with NVIDIAís Tegra 4 mobile processor with quad-core Cortex-A15 CPU and 72-core GeForce GPU. This after they managed to pick up Intelís chip for smartphones before everyone else. NVDIA claims their processors make the 7-inch XOLO Play Tegra Note the fastest tablet on earth. That is a claim we had to test.
Design
There is not much to talk about design and everything is what you would expect in a 7-inch tablet. There are small grilles in the front to accommodate the powerful speakers. The plastic does not look or feel all that premium, though the texture at the back gives it a good grip. This will come in handy when you are playing games with the tablet. A rubber finish would have been ideal for this device.
The all-black body has a Xolo logo as well as a chrome ring around the camera lens. The one differentiator is a small groove on the bottom where the stylus has been stowed away. Yes, as the name suggests this is a note-taking tablet too. This is my second table this month that has a magnetic field in the read. It is a bit awkward and for me suggests poor production qualities. Since a lot of people are going to be using this for high-end gaming, there is a mini-HDMI port, which is a welcome addition.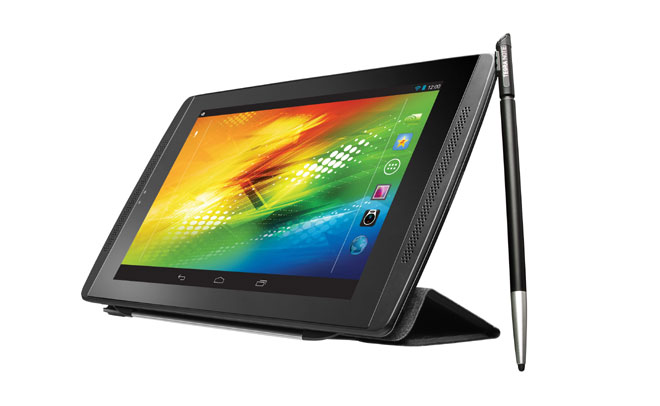 Performance
This is where the Xolo Play Tegra Note Ė yes, it is a rather long name for a seven-inch tablet Ė really stands out from the crowd. It will take you just a couple of minutes to realise that this one has a tiger caged inside it. To give you an idea of what that means, the tabletís Atuntu Benchmark score of 33805 was second only to the Samsung Galaxy Note 3