World number ones Serena Williams and Novak Djokovic ruled supreme on Tuesday, sending ominous warnings to their rivals with dazzling, runaway victories over Spanish opponents at the US Open on Tuesday. Also Read: Paes, Stepanek battle into semis
Djokovic said he played some of his best tennis on the Arthur Ashe Stadium court in trouncing Marcel Granollers 6-3 6-0 6-0, and Williams could not have done better, handing Carla Suarez Navarro a 6-0 6-0 beating at the National Tennis Center.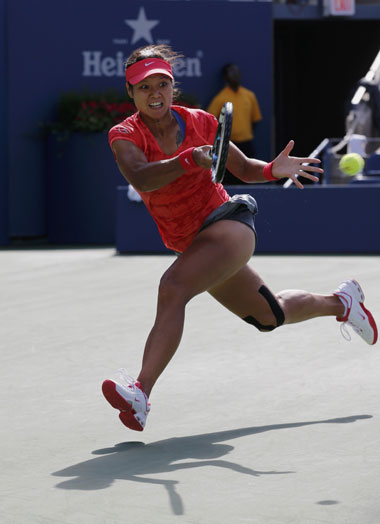 Dominant performances are not out of the ordinary for those rankings leaders but fifth-seeded Li Na provided something special by breaking another barrier for Chinese tennis. Also Read: I kind of feel like I beat myself, says Federer
The 31-year-old Li became China's first semi-finalist ever at the US Open by beating Russian Ekaterina Makarova 6-4 6-7(5) 6-2 on Tuesday at a windy Flushing Meadows.
Li pumped both fists in joy after 24th seed Makarova sailed a backhand long to end the two-hour, 20-minute match at Arthur Ashe Stadium as the crowd showered her with cheers.
"For me, this is the first time to come to the semi-finals, so I'm very proud of myself," said Li, who looked about to claim victory in two sets after winning the first three points of the tiebreaker but was extended to a third set.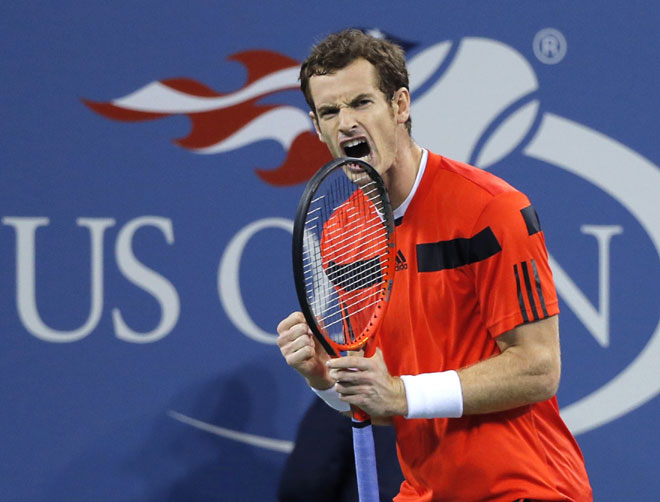 Other winners were also tested as defending men's champion Andy Murray of Britain worked hard to get past 65th-ranked Denis Istomin of Uzbekistan, 6-7 (5) 6-1 6-4 6-4, and women's second seed Victoria Azarenka overcame Ana Ivanovic 4-6 6-3 6-4 to complete the women's quarter-finals field.
The lone upset by rankings was registered by ninth-seeded Stanislas Wawrinka of Switzerland, who ousted fifth seed Tomas Berdych of the Czech Republic 3-6 6-1 7-6 (6) 6-2
Wawrinka, who has now won five of his last six matches against Berdych, advanced to a quarters clash against Murray.
LOVE-LOVE
Li will not have too long to revel in her achievement as the win set up a semi-final date with defending champion Williams.
"I played really good," acknowledged four-time US Open