While most state-run firms that have been given the mandate to raise money abroad as part of the government's efforts to salvage the Indian rupee are yet to firm up their plans, at least two — India Infrastructure Finance Company (IIFCL) and the Indian Railway Finance Corporation (IRFC) — have decided to raise close to $2.5 billion through quasi-sovereign bonds this fiscal.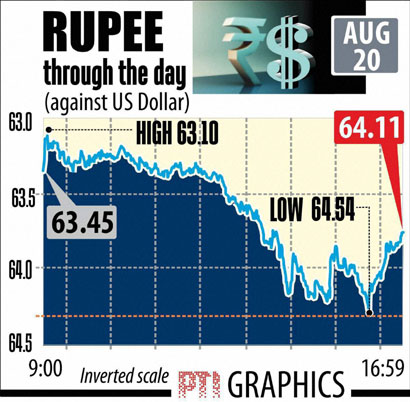 Senior functionaries of the two firms have independently confirmed to FE that they are "hopeful" of meeting their target for raising these bonds to be backed by government guarantee.
IIFCL has set a target to raise up to $1.5 billion through quasi-sovereign bonds from overseas markets in 2-3 tranches, while the IRFC plans to mobilise $1 billion. The government has asked IIFCL, IRFC and Power Finance Corp to raise a total $4 billion through quasi-sovereign bonds to help bridge the current account deficit, projected to be $70 billion in 2013-14. "The bonds will have a minimum tenure of 10 years. The first tranche of the bond issue will be for $500 million," IIFCL executive director Harsh Kumar Bhanwala told FE.
"We are trying credit enhancement from multilateral agencies to raise the bonds at competitive rates," said Bhanwala, who is also the acting chairman of the state-run lender.
Rajiv Dutt, MD of IRFC, said the company is hopeful of raising $1 billion in overseas bonds for the current financial year and along with Rs 10,000 crore to be raised through domestic tax-free bonds, this would be used for procuring rolling stock.
A senior PFC official told FE: "Rasing money is part of our business. But we have not yet received any communication from the (finance) ministry about quasi-sovereign bonds."
IIFCL is in talks with World Bank and Japanese lender JBIC for credit enhancement or a partial guarantee to its bonds over and above the quasi-sovereign status by way of a government guarantee. Even if the bonds are rated at the sovereign rating of "BBB-", a partial guarantee from multilateral agencies will help lower the coupon rates.
The state-run infra financier has called for