Losing further ground, the Indian rupee on Wednesday hit a fresh low against the UK pound and breached Rs 101 level in afternoon trade.
After crossing the Rs 100-level for the first time ever against the UK pound in intra-day trade yesterday, the rupee had managed to close marginally below this mark at Rs 99.04 against the UK currency yesterday.
Indian rupee slips below Rs 100-level against UK pound, hits new bottom
However, it slipped further to as low as Rs 101.2 this afternoon in the Interbank Foreign Exchange (Forex) market.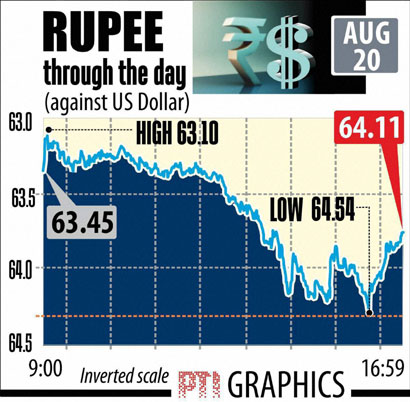 The rupee's weakness in recent months has come in the backdrop of various macroeconomic concerns in India, including a ballooning current account deficit and adverse global cues.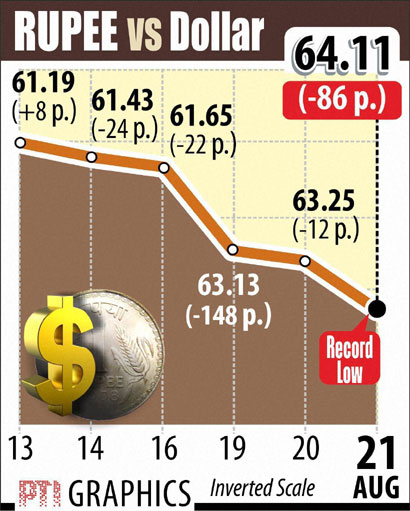 The rupee has depreciated by about 22 per cent against the pound in the past three months, from close to 83 in mid-May, while it was at about 80 in March.
The pound has become the first major foreign currency to cost more than Rs 100 apiece. It is the most expensive against the Indian rupee among major foreign currencies, followed by the euro, Swiss franc, US dollar, Canadian dollar, Australian dollar, New Zealand dollar and Singapore dollar.