Indian visa rules have been set on a par with the global best practices. The government has tightened the employment visa rules to distinguish these from the liberal rules for the business visa. This has been done primarily to prevent companies from misusing the business visa.
The new rules make it necessary for expatriate workers, including those from China, to re-enter India for completing their existing assignments only on an employment visa.
"Request for employment visas for jobs for which a large number or qualified Indians are available should not be considered," the ministry of commerce and industry has stressed in a missive to clarify the government stand on visas to foreign nationals. From now on, employment visas for clerical, routine and secretarial jobs will also not be granted. The ministry of external affairs has been asked to brief Indian missions abroad on the changed norms, so that they use suitable discretion in granting employment visas.
These guidelines have come along with the new norms that mandate all foreign professionals living in India on business visas to leave the country by October 31 if they are engaged in execution of projects and contracts. Many countries have restrictions on the kind of overseas workers who can be employed there. For instance, the H1-B visa norms of the United States allow a specific number of foreign workers to be hired by US employers. Under the regulations, the US can issue up to 85,000 H1-B petitions, and set aside 20,000 for advance degree graduates of US universities.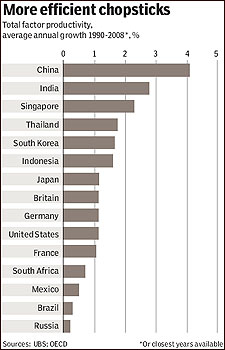 Analysts expect multinationals with Indian subsidiaries to restructure their operations. "Companies will have to review and restructure their assignment programmes in order to comply with visa requirements," Kuldeep Kumar, executive director, PricewaterhouseCoopers, pointed out.
Costs will also be a consideration as companies will have to bear the expenses of sending foreign professionals with business visas back to their home countries.
While the latest directions do not violate World Trade Organisation norms, experts point out that India also has significant interests in sending its professionals abroad. "India needs to tread carefully on such issues given that Mode 4