The prime accused Tarun Tejpal is yet to be interviewed by Goa police, although it is expeced he will be arrested.
The Goa police team probing the alleged sexual assault case against Tehelka Editor Tarun Tejpal returned today after questioning three employees of the magazine who had been contacted by the victim to corroborate her version as it seized a hard disc and documents.
Contrary to reports, the three-member police team, which had flown into Delhi from Panaji yesterday, left without questioning Tejpal.
The police had questioned Tehelka Managing Editor Shoma Chaudhury for around nine hours from 4:45 PM yesterday to around 2 am at the magazine's office in posh Greater Kailash-II in South Delhi.
The investigating team took into custody the e-mail
exchanges among Chaudhury, the woman journalist and Tejpal, a CPU, besides several documents. Other than that, Chaudhury's mobile phone, an iPad and her laptop were also screened by the police, according to the sources.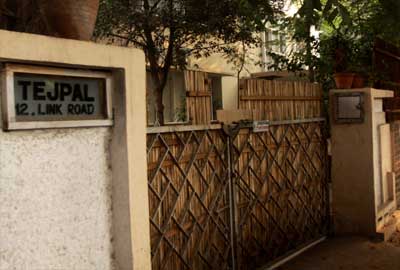 "Yesterday, at the Tehelka office, the Goa police took my deposition for about 9 hours, it was extremely courteous experience and I fully cooperated and showed every document that was relevant, every email exchange that was there between my colleagues, the management, it was shared, it was a good experience and I hope it helps bring clarity and justice to the entire case," Chaudhury said today.
Meanwhile, Tejpal is understood to be contemplating moving the court in this case. Media reports had earlier quoted him as saying that the victim is lying and that he is being framed. He also alleged that "political forces are driving much of it", In a parallel development, National Commission of Women (NCW) has asked the Mumbai Police to provide security to the victim while stressing that the woman journalist should come forward and put her case firmly. Earlier in the day, the Goa Crime Branch team led by Deputy Superintendent of Police Sammy Tavares recorded statements of the three colleagues of the victim with whom she had interacted soon after the alleged assault happened at a Goa hotel around a