overall task to decide who has performed the best.
Once done with the cleaning, Bigg Boss announces that Sangram's request for Chavanprash will be fulfilled. As a mode of payment for the same, Sangram is asked to choose the 'sevak' who will be responsible for all the housework as per the instructions given by the housemates. At this, Sangram chooses Ajaz, who in turn gets extremely annoyed. After a point, he refused to do the tasks assigned to him owing to which Armaan intervened in the situation and asked him to complete the tasks as per the requirement. Taking the comments personally, Ajaz starts arguing with Armaan that eventually lead to a yelling match between the two.
As the two finally calm down, Ajaz quietly says that while he is not scared of Armaan, he will follow the rules of the Bigg Boss house. To bring in some much needed comic relief, Ajaz takes the role of the sevak to the next level by carrying out the task in a hilarious way.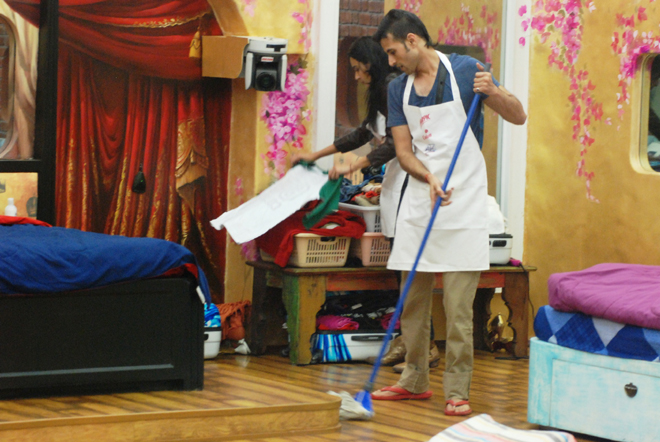 As another day draws to a close, a question that stares everyone in the face is will Ajaz's behaviour make him the next Kushal? Only time will tell…