With an ice-pack strapped to his thigh, Ajay Jadeja takes a dig at modern-day fitness concepts with one of those jokes that have a mirthful and nostalgic "during our days" opening.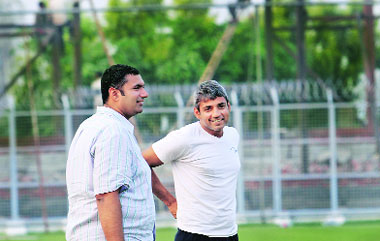 The enthusiastically delivered punchline — "the only ice we saw in the evening happened to be inside the glass" — is received with a slim, courteous smile by the youngsters in the Haryana Ranji team who stand around him in the middle of the Chaudhary Bansi Lal Stadium in Lahli. In a few days' time, Sunday to be specific, when the Mumbai team lands here for the opening game of the domestic season, Jadeja will meet, on the same square, an old mate who always appreciated his humour — another man on the wrong side of 40 who made his international debut more than two decades ago.
Sometime in the 90s, Sachin Tendulkar confessed that Jadeja was his favourite opening partner. The reason: Jadeja's motor mouth, his sharp tongue and an ability to find something amusing all the time.
Those were the days when Tendulkar took the field with not just the burden of a billion expectations but also the weight of none-too-reliable teammates. Jadeja's jokes made things easier for him. A strange twist of fate means that the cheerful ODI opening partner from the past, now making a domestic comeback after leading Haryana to the Buchi Babu title last month, will be Tendulkar's chatty fellow traveller on the emotional last leg of a long journey.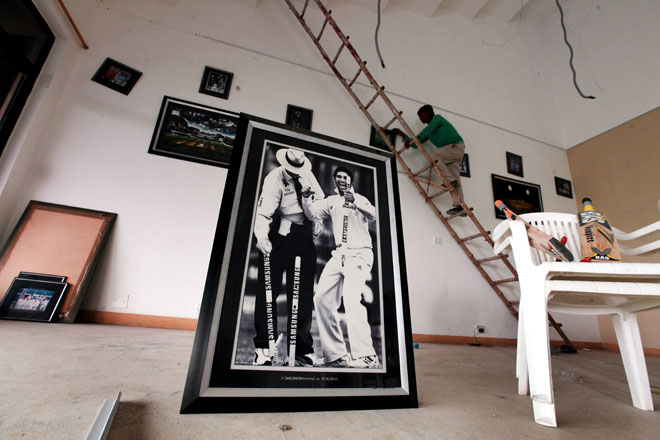 Tough goodbye
Jadeja says that, like the rest of the cricketing world, it will be a tough goodbye not just for him but for Tendulkar too.
"He will surely miss cricket. It will be tough for him to deal with retirement," he says. And he brings a bit of maths into the conversation to explain this. Maybe out of habit after spending most of his recent days playing mentor to eager youngsters, he starts with a question that has an easy answer. How old is