Cook and Trott batted aggressively in a partnership of 64 before Cook fell leg before to a delivery from James Faulkner as he tried to clip a ball to midwicket. It was Faulkner's fifth wicket of the day after he took his first four wickets earlier in England's first innings.
Competition resumes in Australia at the end of November -- a gap of just over two months -- with another five-test Ashes series. It's difficult to say which team will be more optimistic in Australia. The English have been the clear victors during the Ashes, but the Australians have run them closer than the 3-0 series defeat indicates.
At Old Trafford, rain played a big part in foiling an Australian victory. The first test win for England was by just 14 runs. The second match at Lord's was a thumping 347-run win as Joe Root hit an impressive 180 and Ian Bell scored some of the more than 500 runs he posted during the Ashes.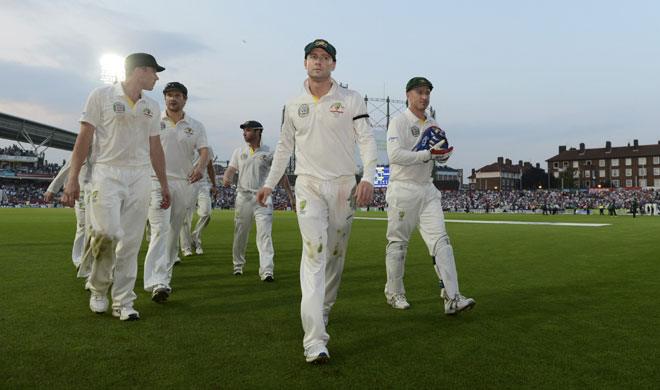 Lost cause
With those two wins, and the draw at Old Trafford, the Ashes were lost to Australia. Ian Bell was the difference in a low-scoring fourth match in Durham, showing that it was the batsmen who made the difference.
While Australia's bowlers, led by Peter Siddle and a Ryan Harris who managed to stay fit, were consistently dangerous and challenging, the batsmen were a major disappointment. Clarke managed a big innings of 187, but very few others impressed.