Rail Budget 2013: Bansal's tough task to put Railways back on track
KG Narendranath: New Delhi, Feb 26 2013, 03:59 IST
More than anything else, a single question hangs over today's rail budget: Will it flag off a course correction for Indian Railways, the troubled monolith?
The railways' surplus from internal resources has shrunk since 2007-08, leaving little for its Investment Funds and making it excessively dependent on budget support and borrowings to fund its capital needs. The economic slowdown eroded its operating ratio — a mark of efficiency — and drained its capital funds. On top of this, former railway minister Mamata Banerjee refused to hike passenger fares, worsening its finances. The entrenched culture of complacency and political skullduggery has not helped either.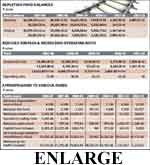 The result: A national transporter which has turned alarmingly unsafe and is losing market share in freight — its last profit centre — as reflected in slowing tonnage growth. The once-mighty railways is now left to milking industries like steel and coal which have few other transport options.
An expert panel led by Sam Pitroda had estimated the cost of modernising the railways at $120 billion. It had proposed a resource pool, combining its internal surplus, private investments, budgetary outlays and borrowings. Banerjee's Vision 2020 pegged R14 lakh crore, roughly the size of the last Union Budget.
If the railways was efficient, freight loading should have grown at least 20% faster than nominal GDP. But it never did, at least in the past decade. Even when Lalu Prasad — credited for the railways' "turnaround" during 2005-2008 – headed the ministry, freight loading growth