Even as banks continue to focus on recovery and take stringent action against wilful defaulters, data available with Credit Information Bureau of India (CIBIL) show that as on March 31, 2013, outstanding under the wilful defaulter category of R25 lakh and above was R8,778 crore. That apart, loans in suit-filed accounts of R1 crore and above stood at R48,465 crore.
A borrower is termed a wilful defaulter if he has failed to meet the repayment obligations even when it has the capacity to do so, or has diverted the funds for other purposes. Banks are required to report cases of wilful defaults to the Reserve Bank of India (RBI) when the loan outstanding is R25 lakh and above.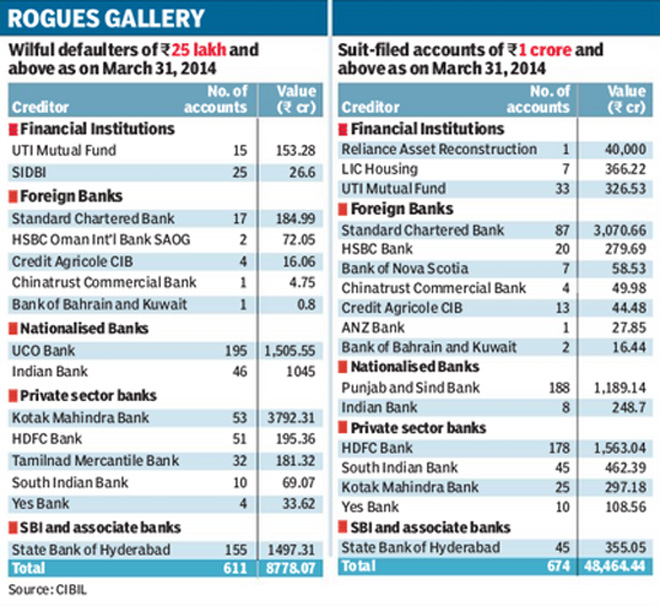 Asset quality at banks has deteriorated in the last couple of years at the end of March, 2014 loans worth R2,50,715 crore were non-performing, according to Capitaline data. To help banks spot bad loans early, RBI has outlined guidelines that made it mandatory to classify loans based on the number of days that interest payments are outstanding. Banks are required to take speedy action after calling for a Joint Lender Forum.