Thinkworks Pvt Ltd, is entirely owned by Tarun Tejpal, his sister Neena Tejpal and the Tehelka managing editor Shoma Chaudhary.
Thinkworks is Tarun Tejpals most profitable firm
THiNK Fest, which is at the centre of the controversy over the alleged rape attempt by the founder and editor-in-chief of Tehelka magazine Tarun Tejpal on a woman journalist, is organised by an entity called Thinkworks Pvt Ltd, which is entirely owned by Tejpal, his sister Neena Tejpal and the magazines managing editor Shoma Chaudhary.
The only association of Thinkworks with Anant Media Pvt Ltd, which publishes Tehelka, is that it buys advertisement space from the magazine, though the sponsors said their understanding was that THiNK Fest was organised by Tehelka magazine.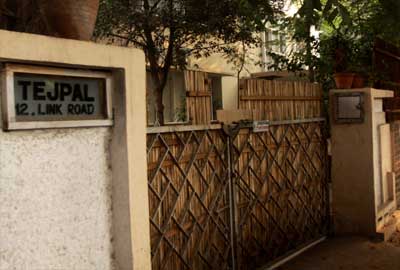 Neena Tejpal told The Indian Express, It is a different company and the only tie-up we have is we use Tehelkas ad space. When pointed out that the THiNK Fest website uses Tehelkas brand name, she said, No, it never used the brand name. Its always been a different entity.
Thinkworks is one of the five companies promoted by Tarun Tejpal since 2006. Two of the firms are in hospitality industry. Started in February 2010, a year before the first THiNK Fest, Thinkworks is the most profitable business of the five with a gross revenue of Rs 14.2 crore as on March 31 this year. According to the filings with the Registrar of Companies (RoC), Tarun Tejpal has 80 per cent stake in Think-works, while Neena Tejpal and Suparana Chaudhary have 10 per cent stake each. Suparana Chaudhary is the official name of the managing editor of Tehelka magazine, who is better known by her pen name Shoma Chaudhary.