Ragini MMS 2's Sunny Leone is keen on experimenting with different genres.
Shedding her image as an actress from the adult entertainment industry, Sunny Leone, after release of 'Ragini MMS 2', tells Screen why she is keen on experimenting with different genres:
Q. 1 What was it that compelled you to join the adult entertainment industry
No one pushed me into this. A local agent, back home, approached me and as a teenager, it all looked so cool. Having enough money to spend, without asking your parents for it and spending it on all things nice is a dream come true for any teen. I did have fun and honestly, I have no regrets about it.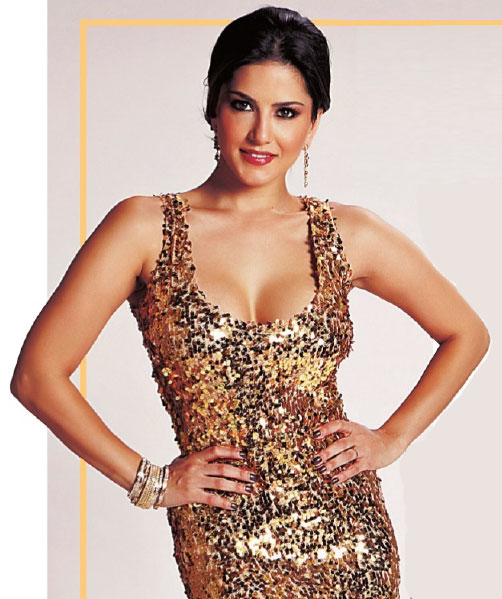 Q. 2 Before coming here, what was your perception about the adult film industry in India
The only thing I knew was that India has one of the largest red light districts in the world. I have never been there and I didnt have any perceptions about it. I had absolutely no clue about the adult industry here, nor did I bother to know about it since the priority for me was to establish myself as a film actress. I didnt want to go through the same old drill again.
Q. 3 You had once mentioned that the adult entertainers in America are much respected as a genre, as compared to India. Do you still stand by that statement
I dont want to compare the two industries now, because that issue is not important anymore. But I always stand by the statements made by me. Adult entertainers are looked at differently here and so anything beyond that will make things very controversial (laughs).
Q. 4 Is there a conscious effort to avoid doing adult films and concentrate on something different
Of course! Who wants to stick around doing the same thing I want to make my mark as an actress in the industry and do good projects.
Q. 5 So is it true that you are not comfortable any longer with adult entertainment as a genre
To be honest, it was a part of my past, so I dont want my past to spring up again and again. I want the industry to recognise my acting potential and know that I can do a lot more than just dance on songs with seductive moves.
I dont want to restrict myself to a specific genre, because I have always been excited about experimenting.
Also see: New objects spotted in hunt for crashed Malaysia Airlines Flight MH 370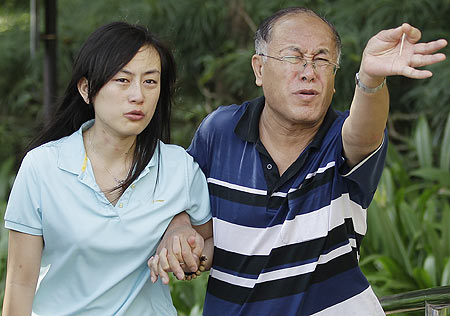 Relatives of Chinese passengers boarded on Malaysia Airlines Flight 370, gestures to photographers as they take a walk outside the hotel in Malaysia. (AP)
Q. 6 But wasnt your last film, Ragini MMS 2, an adult thriller
Well, my definition of an adult film is completely different from some people here think. When I signed Ragini MMS 2, the film stood out because of its horror elements. It came as a challenge for me to step into a new genre. I had never done something like this and after this, you will seldom see me doing the same thing again. Variety is the spice of life, isnt it
Also read: Sunny Leone's 'Ragini MMS 2' must be banned, actress deported for 'assault on Hindu gods', says HJS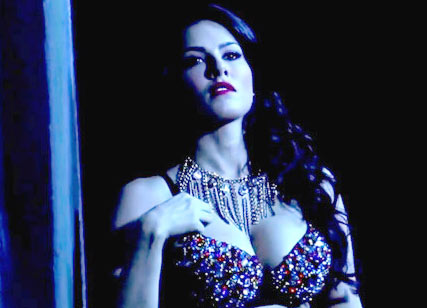 Q. 7 Is that the reason why you chose Tina and Lolo, an action film as your next
Of course! Very few know that I love action. Doing physically challenging activities and performing stunts gives me an adrenaline rush. In Tina and Lolo, I will seen doing some really serious stunts. While people sulk when they are down with bruises and injuries, I just fell in love with that feeling.
Q. 8What is the biggest high of doing an out-and-out action film
Being on the harness, for sure. I have several stunts in the film where I had to jump, kick and fly. And hanging in the air with the harness on, is the best feeling ever. Its amazing when you have got a bunch of guys to hit. I think that is one reason why I love this genre.
Q. 9 Speaking of experimenting with genres, is there anything in particular that you are keen on exploring
I would love to work in a comedy. There is something about that genre which is really exciting. I truly believe that making people laugh is not that easy, so trying my hand at this genre and making people definitely laugh tops my bucket list. In fact, I dont mind doing an action-comedy. That would be a perfect mix of two genres that I love.
Q. 10 Is there anyone in particular that you would like to work
Shah Rukh Khan because I think his comic timing is brilliant. Or maybe, Salman Khan. That would be a good mix of action and comedy.
Also see: Malaysia Airlines MH370: 7 'treasured' secrets plane's black boxes hold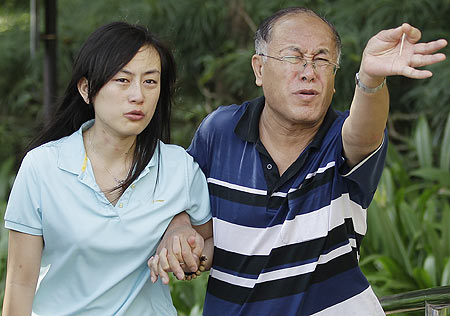 Relatives of Chinese passengers boarded on Malaysia Airlines Flight 370, gestures to photographers as they take a walk outside the hotel in Malaysia. (AP)