In view of the developments in world economy in the last decade, raw material security has become the primary concern of all steel majors.
CS Verma Chairman, SAIL
Steel Authority of India Ltd (SAIL) figures among the handful of public sector companies to have been accorded Maharatna status by the government. It has delivered some of the stellar quarters in the last few financial years and has entered into several alliances to retain its leadership position in one of the worlds fastest expanding steel market.
The rising raw material prices, however, hit the companys bottom-line in the just concluding quarter resulting in decline in its profit. Hit by rising input cost, especially coking coal, SAIL posted a 34% dip in its net profit from Rs 1,675 crore in the October-December of the previous fiscal to Rs 1,107 crore in the quarter ending December 2010.
The gross sales turnover of the steelmaker in the reporting quarter were up by 17.5% to Rs 12,276.81 crore over the corresponding period last year buoyed by increased sales, which increased to 3.25 million tonne in Q3 FY11, a growth of 10.7% over the corresponding period a year ago.
SAIL though seems to be future-ready to retain its leadership position. It has signed a number of alliances for purposes ranging from technical know-how to capacity building in the years to come. For example, the company has signed a memorandum of understanding (MoU) with Kobe Steel of Japan for comprehensive strategic collaboration covering technologies, projects and other areas. The two firms have already begun a feasibility study for a joint venture that utilises the formers ITmk3 iron-making process.
SAIL has also begun preliminary talks with other government-controlled commercial entities to diversify its operation. The countrys largest steel company signed an MoU with IRCON International Limited, a PSU under the ministry of railways, for jointly working on rail infrastructure projects both in India and abroad.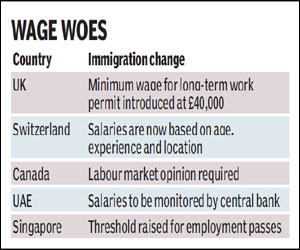 Besides expanding its capacity the steel producer is keenly pursuing the agenda of raw material reserves by bidding for iron ore and coal mines in foreign countries. It has been in the race for acquiring coal mines in Mongolia. The company runs the countrys second largest mines network.
In view of the developments in world economy in the last decade, raw material security has become the primary concern of all steel majors. Cost of raw material as a percentage of total cost of production has increased substantially over last couple of years, SAIL chairman CS Verma said.
To overcome the challenges of raw material security SAIL is strategically exploring acquisition of assets besides examining the feasibility of using alternate technologies which have the advantage of optimal utilisation of raw materials.
The company has signed a collaborative agreement with CBBM (Companhia Brasileira de Metalurgia e Mineracao of Brazil) Technology Suisse SA, Geneva, Switzerland with a view to developing high strength steel of API X-80 grade for line pipe application by SAIL at its steel plants in Bhilai and Bokaro. The public sector steel giant has of late also focussed on value-added high margin products to improve its portfolio. In the last quarter the company saw highest production of special steels of nearly 1.2 million tonne.