The scrip of BS was trading 14.04% higher at Rs 14.26 at 3.00 pm IST on the BSE. PTI
The shares of BS gained nearly 20% intraday on the BSE after the company announced that it had bagged orders worth Rs 722 crore from power utilites.
As per the exchange release, these orders were for turnkey/EPC contracts for 220 KV & 132 KV transmission lines and associated substations in Madhya Pradesh.
"We are privileged to continue supporting the development of Madhya Pradesh' power infrastructure," said Rajesh Agarwal, chairman and managing director, BS. The scrip was trading 14.04% higher at Rs 14.26 at 3.00 pm IST on the
BSE Sensex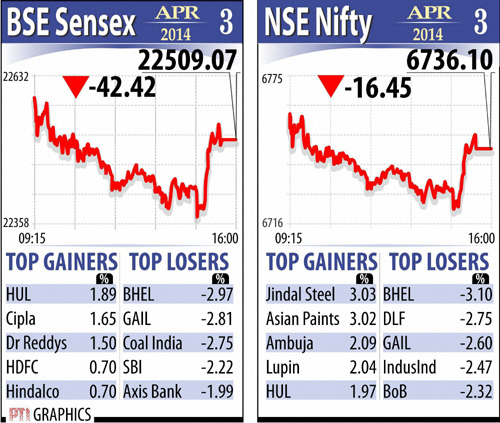 BSE Sensex and NSE Nifty throughout the day. In choppy trade, it declined to day's low of 22,369.28 before settling at 22,509.07, a loss of 42.42 points or 0.19 per cent from its previous close (PTI)