The ordinance will empower Sebi to go through call records, conduct search and seizure, attach bank accounts and property for failing to comply with its orders.
The ordinance to replace the Securities Laws (Amendment) Bill, 2013, is set to be re-promulgated despite the model code of conduct being in place.
President Pranab Mukherjee is learnt to have agreed that the ordinance needs to go through. It provides the
capital markets regulator with powers to go through call records, conduct search and seizure, attach bank accounts and property and even arrest a person for failing to comply with its orders.
Also read: BSE Sensex LIVE - Indian stock markets hit new life-time high, ONGC down
The government had been delaying the promulgation to build up a consensus within the Cabinet because Mukherjee had apparently informed them about his displeasure on using the ordinance route to get around stalled legislations.
A clutch of anti-corruption bills that Congress vice president Rahul Gandhi had wanted to be cleared had to be abandoned by the government, accordingly.
The Sebi ordinance has been promulgated twice since it was first issued on July 17, 2013. It was extended for the second time in September 2013. But the ordinance lapsed on January 15 and has not been promulgated since then.
A source close to the development confirmed that the Prime Minister Manmohan Singh and the finance minister P Chidambaram have urged the need for the ordinance and the issue will be taken up by the Cabinet in its meeting on Thursday.
But speaking to reporters on Wednesday, Election Commissioner HS Brahma said government has not come up to the EC for clearance of the ordinance.
The ordinance in place gives the right to Sebi to go after companies like Sahara which run collective investment schemes without the regulators approval.
In the Winter Session of Parliament the Bill could not be taken up as the standing committee on finance had not finalised its report. The ordinance, if it goes through, will need to be replaced by a new Bill in the new Lok Sabha as the former will stand lapsed. While the Bill will replace the ordinance, it will amend the Securities and Exchange Board of India Act, 1992, the Securities Contracts (Regulation) Act, 1956 and the Depositories Act, 1996. A source close to the standing committee had told The Indian Express that there was opposition from even among the members about whether the Sebi should be given such extended powers like asking for telephone call records and powers to conduct searches.
In a separate development, Brahma said that the Election Commission will take a view on the issuance of new bank licences by the Reserve Bank on Monday.
Also read: Planes, ships renew hunt for Malaysia Airlines jet debris in turbulent Indian Ocean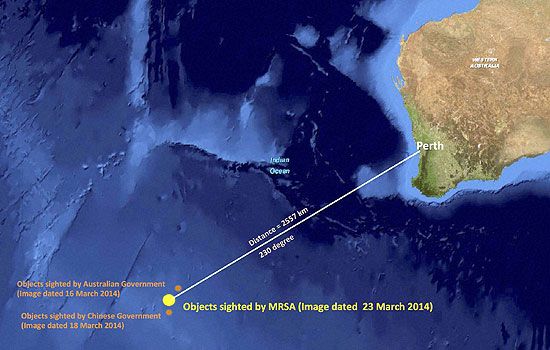 This graphic shows the approximate position of around 122 objects - believed to be parts of the missing Malaysia Airlines flight MH370 - in the southern Indian Ocean. (AP)