Reliance Industries had, in August 2013, moved the Supreme Court, seeking an order to name an umpire arbitrator in the KG Basin case.
The Supreme Courton Wednesdayrecalled its order on appointing a former Australian chief justice as the presiding arbitrator that was supposed to expedite resolution of a dispute between
Reliance Industries (RIL)
and the Centre over reimbursement of the cost of developing gas field in KG basin.
Merely a day later, Justice SS Nijjar withdrew the appointment of James Spigelman, former chief justice and Lieutenant Governor of New South Wales, Australia, after the government contended that Spigelmans name figured in the list of seven recommended by the RIL for being appointed as the third Arbitrator.
*Check Live Updates: BSE Sensex
The government counsel hence opposed his appointment in the court today, arguing the court was supposed to appoint someone who was not in the list of probables submitted by the them or the RIL.
Accepting this view, Justice Nijjar recalled his order and said he would soon appoint a new arbitrator.
The court hadon Mondayappointed Spiegelman as the presiding arbitrator, who shall act as the Chairman of the Arbitral Tribunal.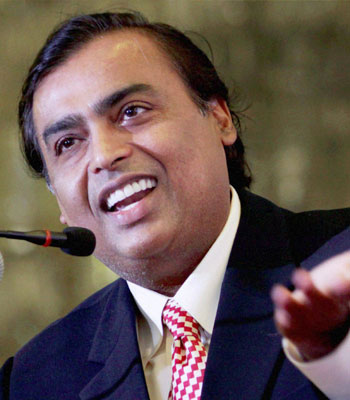 The Mukesh Ambani-owned company had initiated the arbitration over the governments move to disallow or restrict cost recovery of the expenditures incurred by it since the production levels from the gas fields had allegedly fallen drastically. In the arbitration proceeding initiated by RIL in November 2011, the company had nominated former chief justice SP Bharucha as its arbitrator while the Centre chose another ex-chief justice VN Khare as its nominee.
However, the proceedings remained stuck over appointment of the third and presiding arbitrator, who RIL claimed should be an international arbitrator whereas the oil ministry batted for a arbitrator of Indian origin.
Justice Nijjar appointed Spigelman himself after citing a sharp difference of opinion between the two arbitrators appointed by the parties.
While delivering the verdict in the courton Monday, he said: Instead of sending the matter to the Chief Justice for appointment of the third arbitrator, I have appointed him myself in view of the past experiences. I discretely conducted a survey to find a suitable third arbitrator who is not a national of any of the parties involved in the dispute.
Justice Nijjar in his judgement had however also mentioned that he did not pick any name from the list of choices adduced by RIL and the ministry. In its verdict, the court upheld RILs argument that the arbitration in question did not confine to two Indian parties but was an international commercial dispute since RIL had a production sharing contract with Niko and British Petroleum.