Gionee Pioneer P3 costs Rs 7,500
Gionee, a reputable brand in China, is making a big push in India with handsets across different price ranges. Its cheapest smartphone so far is the Pioneer P3, which has good hardware on paper. But does that translate into real-world performance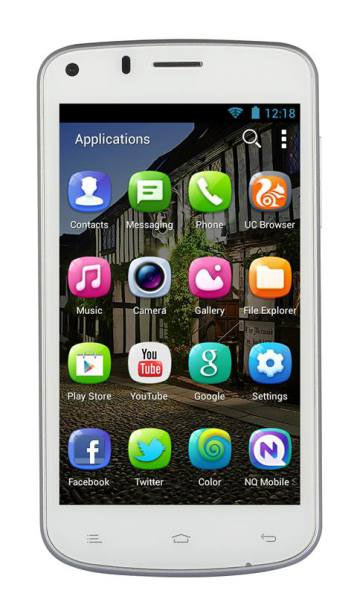 Quick Tech Specs: 4.3-inch display (800480 pixels, 217 ppi) | 1.3GHz Cortex A7 quad-core processor | 512MB RAM | 4GB storage + microSD slot (up to 32GB) | 5MP rear camera (720p HD video), VGA front camera | 3G, Wi-Fi 802.11 b/g/n, Bluetooth 4.0 | GPS with A-GPS | 1700mAh battery | Android 4.2 Jelly Bean
Design: Its been some time since I have used an Android phone thats so chunky and heavy, even at this price range. The Gionee Pioneer P3 wins no design pointstheres nothing new to see here. Its a slab of plastic with a rubber-finish on the back, with a fatter width than most phones. But to make up for that, it is sturdy. I accidentally dropped the phone from a height of 5 feet to a marble tile and the P3 has a mere scratch on one of the sidestheres no dent, let alone any cracking on the screen. Granted, the impact was on its back and not its front, but thats still better than even some of the flagship handsets out there.
Screen: The screen can make or break the smartphone experience and this is the most disappointing factor of the P3. The viewing angles are extremely poortilt it even slightly in any direction and the colours or contrast will distort. On top of that, the colour temperature of the screen is among the worst Ive seen. And like all phones at this price, it doesnt have a scratch-resistant glass so a screen guard further distorts the viewing angles under direct sunlight. This screen will be a deal-breaker for most people.
Performance: The quad-core processor on the Pioneer P3 sets it apart from most of the smartphones in this budget, as it handles most games well. It struggles with high-end titles like FIFA 14 and Asphalt 8, but its not unplayableand at this price, thats good enough. To its credit, multi-tasking on the P3 is much smoother than other phones with 512MB RAM and even some with 1GB RAM.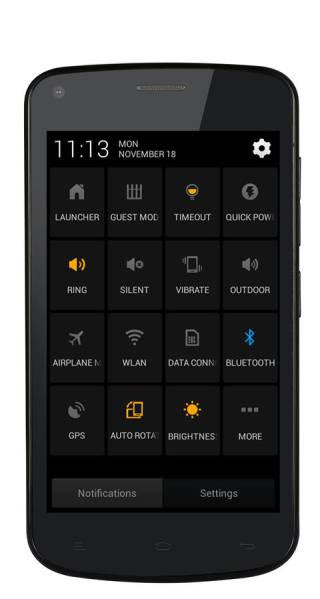 Memory: With just 4GB of built-in memory, you are going to run out of space quickly. Android now requires you to install apps on the internal memory first and with Gionees custom UI already taking up disk space (along with the inability to uninstall certain apps), 4GB is stifling. Then again, you dont get anything better in this price range.
Connectivity: Theres nothing great and nothing bad about the network quality or Wi-Fi range of the Pioneer P3. You wont be disappointed.
Software: Gionees custom UI is too childish for my taste. For some reason, all the icons are wrapped in squares of rounded corners and any new app you install gets a bubble around it of the same shape. Androids default interface is far more pleasing, so I dont see why Gionee would want to push this on its customers, especially since it takes up some of the already limited memory.
Camera: The camera on the Pioneer P3 is the best Ive seen in this range, including the Nokia Lumias. Dont judge the photos by what you see immediatelythe phones faulty screen doesnt do them justice. But if you load them up on your PC and compare them with photos taken by other phones in this range, then the P3 is the clear winner. Shots have more detail, better colour reproduction and are marginally better in low light. That said, low light photography is still not good enough to replace your point-and-shoot camera.
Battery: On a single charge, the Gionee Pioneer P3 will go on for about 12 hours of average usage. You will need to charge this phone twice a day on averageonce before leaving for work and once afterbut it should get you through the work day without needing to be plugged in.
Special Mention: I wanted to make a note of the phones video recording ability separately from the camera. Yes, the camera is better than others, but its the video recording that really stood out for me. Budget phones usually struggle with two aspects of video: audio capture and light flares. The P3′s sensor is able to compensate for bright light, and its ability to capture the intended audio without too much ambient noise is just what you need.
Verdict: The only person Id advise to buy the Gionee Pioneer P3 is the budget buyer who cares about only the camera and is willing to live with all other compromises. Otherwise, the phone asks for too many sacrifices, even for the Rs 7,500 price tag. The screen, especially, is the big letdown and you will find yourself frustrated with it as you use it.