Imagine if you could own a small part of every piece of property you walked into, be it the restaurant down the street, a friend's flat or your office building. On top of that, what if 90% of the rent those properties paid was sent right back to the individuals owning them Sounds too good to be true Well, while you may not own the properties outright, through real estate investment trusts (REITs), you can invest in companies that own these properties, and much more.
REITs have been in the news of late, after Sebi issued guidelines for them within the regulatory framework. Investors, both wholesale and retail, will now have another avenue to invest in real estate through a regulated fund route. The Budget has also introduced tax incentives for REITs.
What they are
Through REITs, individual investors can invest in companies that can own and operate real estate and property across India. Property includes commercial property (office buildings, shopping malls etc) and residential property (apartments, single-family homes and mortgages etc).
And that is just the tip of the iceberg. There is likely an REIT out there that owns just about anything you can think of, whether it be a cell-phone tower or a retirement home. But note that REITs don't own the businesses themselves, just the locations in which they operate and, in a way, are like landlords. But regardless of the type, to be designated as an REIT, every year it must send 90% of its taxable income to shareholders as dividends. Companies designated as REITs can deduct the dividend paid from taxable income.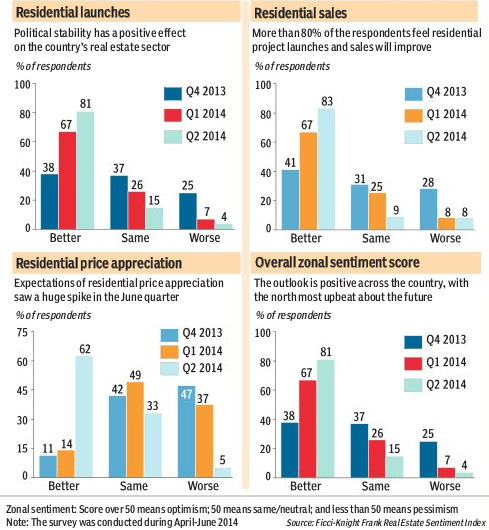 Risk-reward
REITs that are managed well can offer dividend yields that are higher than those from other investments. As you know, rental yields on long-term commercial office space and retail space tend to higher than those on residential property. They are also higher than dividend yields from stocks, and often in the same bracket as returns from bank deposits.
An REIT investor can thus look forward to reasonably high annual dividends and some appreciation in the long term from the rise in capital values of the properties owned by the REIT. However, there are risks like non- payment of rent and market price volatility.
Vis-a-vis real estate funds
Investors always have the option of buying houses and commercial property directly. This continues to be the preferred mode of investing in the sector. However, the benefits of diversification are not available in such a case. Paperwork is cumbersome and the risks associated with title are borne by the buyer. Most of the existing real estate funds in India focus on capital appreciation as the outcome rather than high annual yields. So they typically enter projects at an early stage, effectively becoming financiers to builders. They get their returns from either the upside on the final sale, or a high coupon from the builder or, often, a combination of both.
REITs bring the benefits of listing, a stable source of income, diversification, small initial investment, professional management and no project execution risk.
REITs will help people channelise their investments into the realty sector through a regulated mechanism. As investments in REITs are asset-backed, people can invest in real estate minus the plethora of formalities. Many more investors who cannot otherwise think of capitalising on high commercial space rental yields can now do so through professionally managed REITs.
The writer is associate professor of finance and accounting at IIM Shillong