Buying a low-cost smartphone naturally means having to compromise on some features. But does the Lava Xolo A600 ask you to sacrifice the right things while delivering on what matters
Quick Tech Specs: 4.5-inch IPS display (960540 pixels) | 1.3GHz dual-core Mediatek MT6572W processor | 512MB RAM | 4GB storage + microSD slot | 5MP rear camera, VGA front camera | Wi-Fi 802.11 b/g/n | Bluetooth 3.0 | A-GPS | 1900mAh battery | Android 4.2 Jelly Bean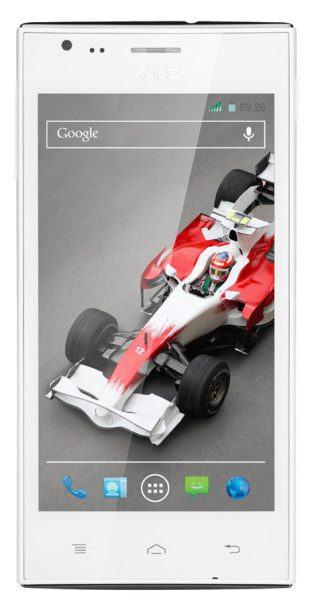 Design: Looking at the Xolo A600, youd be hard pressed to think this is a budget smartphone. While it doesnt have the design chops of a Sony, it stands apart from all the devices youd get in this range with its glossy plastic body, sharp edges and the chrome bands on the top and bottom. Even when you hold it, it doesnt feel cheap; although lets be honest, it doesnt feel expensive either.
Screen: The screen is often a disappointment in this range of smartphones, usually due to bad viewing angles, sunlight legibility or a poor touch response. The Xolo A600 actually scores well in all three aspects. The screen is what you look at and interact with the most, so it needs to be a good experience that you dont find lacking; and the A600 is the first budget handset to really deliver that. The only thing Id want is a scratch-resistant glass, but you have to go upwards of twice its current price to get that.
Performance: Sacrifices have to be made for budget handsets and Xolo has decided the processor and RAM to be where it cuts the price. The A600 is not for power users and not for gamers. Itll stutter on the latest games like Asphalt 8 and you wont be able to multi-task well on this phone. If youre an average user who doesnt need major multi-tasking and plays only basic games like Subway Surfer, youll be fine with this.
Memory: Out of the 4GB of ROM that the A600 ships with, only 2.5GB is available to the user, split across internal memory and phone storage. The unfortunate result is that you cant directly download games or apps of a size larger than 1.3GB on to the phoneand thats if your storage is empty, which it wont be soon. Its a real bottleneck and you need to be ready to install such apps via APKs on your memory card (up to 32GB) if you are considering this smartphone.
Software: Lava hasnt mucked around with the Android 4.2 Jelly Bean operating system and its as close to stock Android as it gets. Theres no reason to complain here.
Camera: Much like most handsets in this range barring the Gionee P3, the Xolo A600 produces barely usable pictures. In direct sunlight, your shots will be fun. But go indoors or shoot at night and there is too much noise, too little detail, and atrocious focus.
Battery: The low-specced performance does have one major upside: the battery life. Xolo has already packed a large 1900mAh battery in this device and it gives fantastic results, easily lasting for 18 hours of average usage. On a continuous video playback test, it played for just over 6 hours. Thats brilliant when compared to other smartphones in this range.
Special Mention: Generally, budget handsets tend to skimp on the antenna and dont give you good network coverage, but the Xolo A600 is an exception. In fact, its antenna outclasses some of the flagship models of other companies. It performed better in bad-network areas than the likes of the Sony Xperia Z1, Nokia Lumia 920 and the HTC One.
Verdict: For a price of Rs. 7,500 in stores, the Xolo A600 is very well priced. The combination of a good screen and long battery life is difficult to get in budget handsets, and the small sacrifices of great performance and a stellar camera are worthy trade-offs for that. If this is price range, then this is the phone to get.