Since October 2013, the Indian Job index is showing an improvement on a month-on-month basis. (AP)
Online hiring activity in India increased for the fifth consecutive month and registered over seven per cent rise during February from the month-ago period, says a survey.
The Monster.com employment index, a monthly gauge of the country's online job demand, rose by 10 points (7.04 per cent) to 152 in February, from 142 in January, signalling that employers are optimistic about their hiring plans.
Since October 2013, the index is showing an improvement on a month-on-month basis.
On a year-on-year basis also, the index registered a significant improvement of 14 per cent from an index point of 133 in February 2013 to 152 in February 2014.
"Monster Employment Index continues to trend upward, charting significant growth year-on-year. While 2013 saw subdued hiring on the whole, 2014 appears to be more promising," Monster.com (India/ Middle-East/ South East Asia) Managing Director Sanjay Modi said.
Modi further said that improvement is being observed in the production and manufacturing sector, while IT, banking, healthcare have been some of the most steadily growing sectors.
As per recent surveys, Indian employers are expected to hire aggressively in the second quarter while the projected average salary hike in the year 2014 is 10 per cent.
On a year-on-year basis, online hiring activity exceeded in 17 of the 27 industry sectors monitored by the Index.
IT (hardware, software) led all industry sectors charting strong annual growth trend. Among others, travel and tourism; education; healthcare, bio-technology & life sciences; and pharmaceuticals sector witnessed notable improvement in long-term growth momentum.
Meanwhile, online hiring expanded in 11 out of the 13 occupation groups monitored by the Index. Among occupation groups, senior management professionals saw the most notable growth in demand between February 2013 and the same month this year.
A city-wise analysis shows that online opportunities exceeded the year-ago level in 11 of the 13 cities monitored by the Index.
Among all surveyed cities, Bangalore led the charts in February. Mumbai; Delhi-NCR; Hyderabad and Chennai also registered an uptrend in year-on-year recruitment activity, the report added.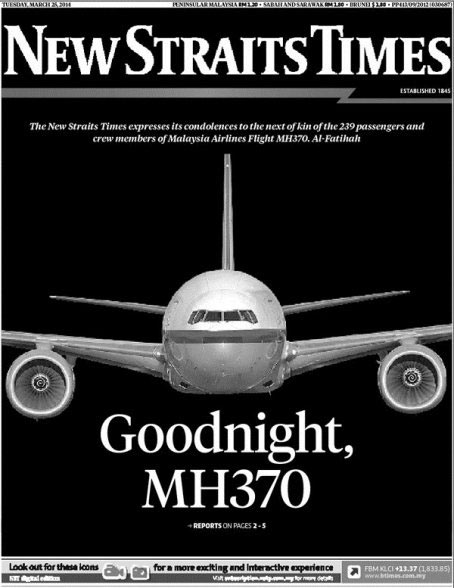 The New Straits Times' darkened front page showed an aircraft above the words "Goodnight, MH370" -- a reference to the last message from the cockpit, "All right, good night", before the Malaysia Airlines jet lost contact on March 8.
Also read: Malaysia Airlines Flight MH370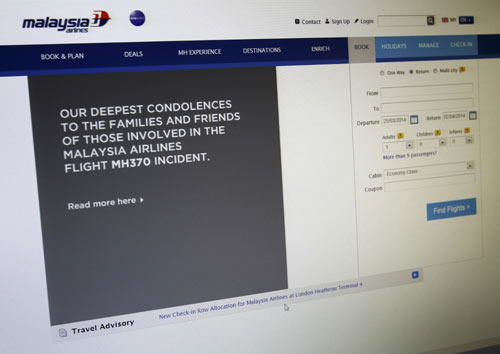 A sympathy message is displayed at the webpage of the Malaysia Airlines website, in Shah Alam, outside Kuala Lumpur, Malaysia, Tuesday, March 25, 2014. It was the grim news that families of the missing Malaysian Airlines flight had dreaded for weeks, and on Monday they heard it from Malaysias prime minister: new analysis of satellite data indicates the missing plane crashed into a remote corner of the Indian Ocean. (AP)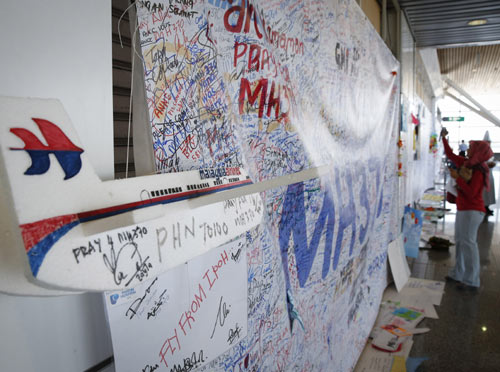 A model plane of MH370 on display at well wish board for passengers aboard a missing Malaysia Airlines plane at Kuala Lumpur International Airport in Sepang, Malaysia, Tuesday, March 25, 2014. China demanded Tuesday that Malaysia turn over satellite data used to conclude that a Malaysia Airlines passenger jet was lost in the southern Indian Ocean with no survivors during a flight to Beijing.(AP)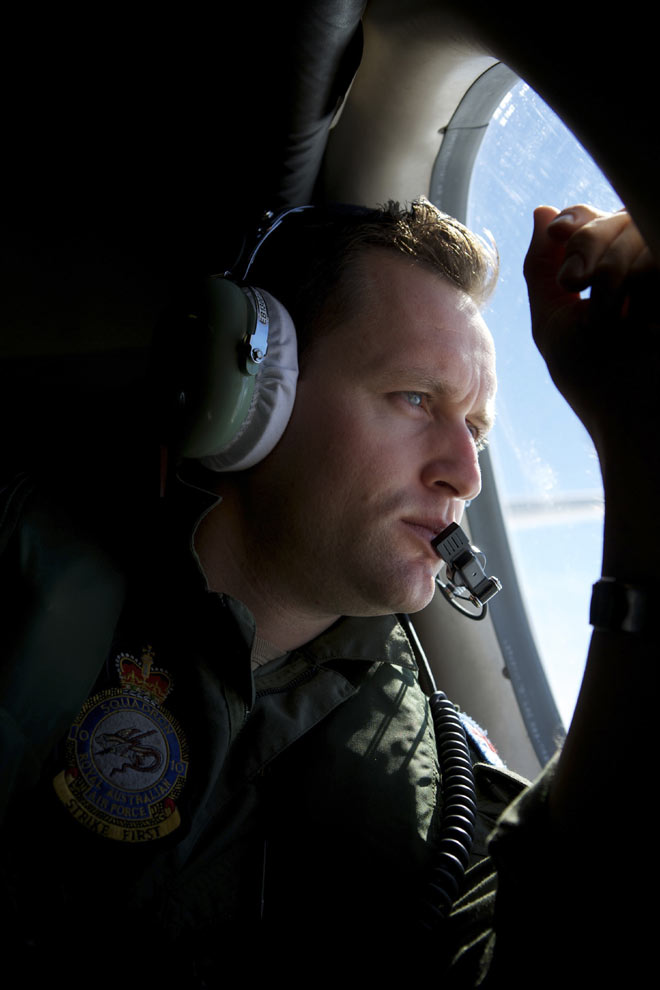 A crewman of an RAAF AP-3C Orion aircraft looking out his observation window whilst searching for missing Malaysia Airways Flight MH370 Monday, March 24, 2014. The search is being conducted in an area 2,500km off the South West coast of Perth after the Malaysian Airways aircraft went missing on 8th March 2014 whilst on a flight between Kuala Lumpur and Beijing. (AP)