LG G Flex, the latest device in LG Electronic's premium G Series, is designed to fit the palm of the hand.
LG Electronics today officially launched its flagship curved smartphone LG G Flex in India and priced it at Rs 69,999.
LG G Flex, the latest device in LGs premium G Series, is designed to fit the palm of the hand and follow the contour of the face.
LG G Flex incorporates proprietary innovations from other LG companies in the form of display and battery.
Commenting on the launch, Soon Kwon, MD, LG India, said: "Curved flexible displays are a groundbreaking technology that enhances consumers viewing experience by many degrees.
"LG G Flex represents a new era in the smartphone space where curved and flexible displays are no longer a sci-fi fantasy, he said.
Ergonomics and the curve
The vertically curved design of the LG G Flex, in landscape mode, offers a immersive cinematic viewing pleasure. LG has designed the G Flex to curve from top to bottom, which facilitates a comfortable grip. The vertical curve creates an environment where users can be immersed when viewing videos or playing games in landscape mode.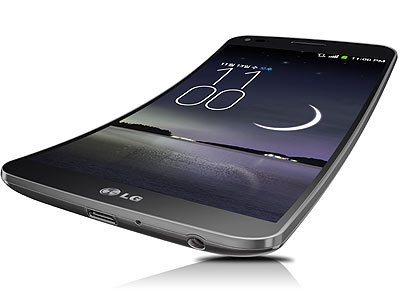 The vertically curved design of the LG G Flex reduces the distance between ones mouth to the microphone when the device is held against the ear, as traditional telephone handsets used to.
The LG G Flex employs a curvature arc that is optimised for the average face, to deliver improved voice and sound quality. The curved form increases the sound level by 3dB compared to typical flat smartphones.
LG G Flex also features the rear key that was first introduced in the LG G2. Devoid of any buttons on the sides, there is less chance of accidentally powering off the phone and the convenience of using ones index finger to adjust the volume when talking over the phone.
Specifications
The LG G Flex sports a 6 inch OLED screen. Its prominent curve gives an immersive IMAX-like viewing experience in the landscape mode. It has a 3,500mAh battery and a powerful Qualcomm Snapdragon 800 chipset. The G Flex sports a 13 MP rear camera and a 2 MP front camera.
Price and availability
LG G Flex will be available in India starting from February and is priced Rs 69,999.