Congress candidate from Bangalore South Constituency Nandan Nilekani wears 'Mysore peta' as he is on way to files his nomination papers for the Lok Sabha Elections in Bengaluru. PTI
Nandan Nilekani has jumped onto the political bandwagon and will be contesting from Bangalore South. Considering that he had an extremely successful innings at
Infosys Ltd
, he brings to the political battle his unique tech strong points. We take a look:
1. What Nandan Nilekani does have is operations management expertise aplenty. His two decades plus as co-founder and then CEO of IT services firm Infosys, and his half decade in the government hobnobbing with national politicians and chief ministers to push through Aadhaar, the biometric unique identity scheme, is coming in handy. I am taking the knowhow from my previous roles and grafting it onto the political establishment, says Nandan Nilekani.
Nandan Nilekani: I hereby declare
He believes it is an election strategy unlike any other. We are integrating classic methods with social media and analytics, and then combining that with an operation driven by a large volunteer base, Nandan Nilekani says. Nobody has fused the three in quite this way before.
2. The candidate already has a message pinned down, too. In an infrastructure-starved, politically-neglected city in search of a saviour, Nandan Nilekani is moulding himself as Bangalores champion. Data points gush forth in his speeches: Bangalore is the fastest growing city for new companies. Every month, 30,000 vehicles are registered. A fourth of water pumped by the citys water utility is lost due to pipeline leaks. Its daily waste equals the weight of 740 elephants. About 3 million citizens use autorickshaws daily. A better Bangalore is their right, he tells voters, alluding oh-so-casually to the fact that it is the city where his father worked, he was born, studied and, much later, headquartered Infosys.
3. Nandan Nilekani says that he has tackled the campaign as if it were a giant software programme split into little, workable modules. Every time I got into a new area, whether writing my first book Imagining India or setting up the Aadhaar project, I broke it down to its components. Its the same strategy Im adopting for the Lok Sabha election, he says.
4. Nandan Nilekanis digital campaign illustrates that approach. Half the 1.8 million voters in Bangalore South are of the digitally-savvy generation 30 years or younger and, of them, an estimated 100,000 are software industry employees whom Nandan Nilekani is targeting through Twitter, Facebook and YouTube. His Twitter account, set up just before the run-up to the campaign, had garnered 80,000 followers before the elections were even announced. Unlike regular politicians, Nandan Nilekani has tweeted extensively. One recent photo tweet was a coup of sorts a photo of his opponent Ananth Kumar ambushed and surrounded by Nandan Nilekani and a dozen volunteers sporting team t-shirts.
Nandan Nilekanis Facebook page and YouTube channel are frequently updated and his Ideas for Bengaluru website, which crowd-sources ideas for the city, has received thousands of email suggestions.
5. Nandan Nilekanis outdoor advertising module got off the ground even before the elections were announced, thus beating the Election Commissions diktat on expenses. The placement of the hoardings and the bus panels has been anything but random. After analysing traffic, particular junctions where maximum traffic to South Bangalore flowed were picked..
6. Nandan Nilekanis tech background has come in useful when using analytics to decipher trends and chalk out a strategy. For instance, after studying patterns over the last three elections, the team has honed in on Congress voters, anti-Congress voters and swing voters in each voting booth. The edge Nandan Nilekani has is not in analysing data, which all major parties are doing, but in arriving at what he calls actionable items from the data. For example, if a booth displaying strong pro-Congress voting patterns has also shown poor voter turnout, the emphasis is on getting more people to the voting booth on voting day.
7. With technology, it is possible to connect with every voter and pursue him as an individual, without having to resort to pre-tech methods like loud speakers and street corner gatherings. The team has also sent out individually addressed letters by Nandan Nilekani to 6,00,000 households in the constituency describing why he is fighting the election and providing them details of their voting booth.
Another nifty tech tool that the team has built is a smartphone app called Hawkeye which provides team members information about their exact location, the elected corporator in the area, local issues, the city corporations budget for the area and what it has been spent on.
8. Nandan Nilekani himself has studiously not made any reference to his opponents and, instead, prefers to draw his inspiration from afar. Like in the 2012 Barack Obama campaign in the US presidential elections, which Nandan Nilekani calls the gold standard for sophisticated election messaging, volunteers form a crucial element in the operation. The volunteer initiative called Together with Nandan is lubricated by current and former employees of Infosys, his networks in Bangalore as well as admirers.
Also Read:
LIVE: Malaysia Airlines Flight MH370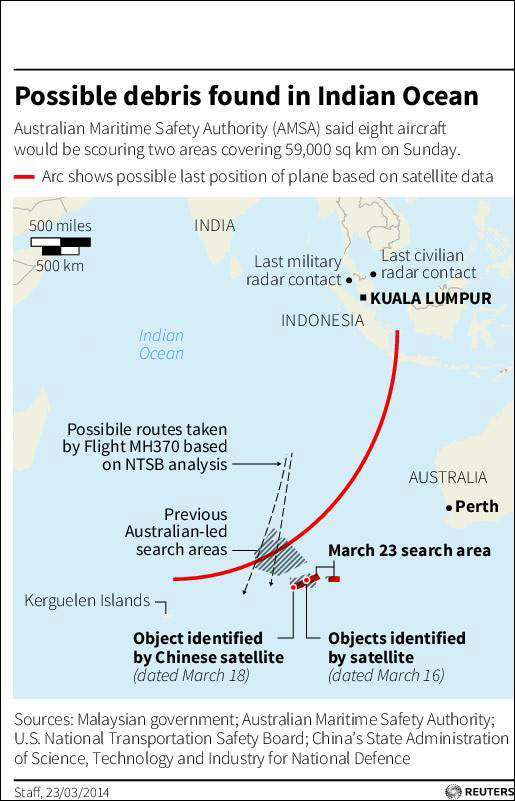 Photos: Kalyan Jewellers enters Delhi market, brand ambassador Aishwarya Rai Bachchan inaugurates showrooms