After the tussle with Narendra Modi over whether L. K. Advani should be contesting from Gandhinagar in Gujarat or Bhopal in Madhya Pradesh ended, the patriarch thanked the Madhya Pradesh Bharatiya Janata Party (BJP) and members of the election committee for proposing his name for Bhopal. But party sources in Bhopal told The Indian Express there had been no such proposal.
The BJP veteran released a brief letter that said, I am deeply touched by the gesture of my party colleagues. A senior leader said the list sent by the state election committee to the central panel on March 12 did not recommend any name for Bhopal. The seat was kept vacant as desired by the leadership, he said, adding Advanis name was not in circulation then.
Also read: Search for missing Malaysia Airlines Flight MH370 resumes in remote southern Indian Ocean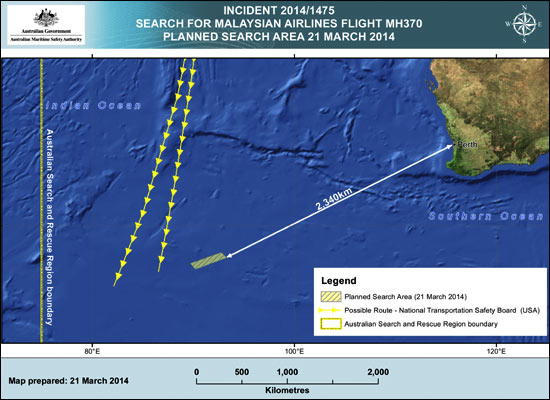 A graphic provided by Australian Maritime Safety Authority shows an area in the southern Indian Ocean that the AMSA is concentrating its search for the missing Malaysia Airlines Flight MH370. (AP).
BJP leader Narendra Tomar is on record as saying he was not aware about someone having recommended Advanis name from the state. Sitting MP Kailash Joshi was the first person to invite Advani after announcing he was not interested in contesting any longer. When speculations began, party leaders in MP maintained they expected an outsider because the seat had been kept vacant at Delhis instance but not Advani.
Chief Minister Shivraj Singh Chouhan, whose closeness to Advani is well known, has not uttered a word about the former deputy prime ministers candidature from Bhopal since the controversy began.
Also Check:
Live: BSE Sensex
Compare: Maruti Suzuki Celerio vs Alto