Malaysia Airlines Flight MH370 (Ap)
Investigations into the mystery of the missing Malaysian jet appeared to be at a deadlock on Wednesday, with an exhaustive background search of the passengers and crew showing nothing untoward and no sign that the plane could be quickly found.
Eleven days have passed since Malaysia Airlines Flight MH370 went missing, and 26 nations are struggling to search for the airliner over an area roughly the size of Australia, or more than two-thirds the size of the United States.
Malaysia's top official in charge of the unprecedented operation said it was vital to reduce the scale of the task and renewed appeals for sensitive military data from its neighbours that Malaysia believes may shed light on the airliner's fate.
Here are six artworks conveying well-wishes for the passengers and crew of the missing Malaysia Airlines Flight MH370 is seen at a viewing gallery in Kuala Lumpur International Airport.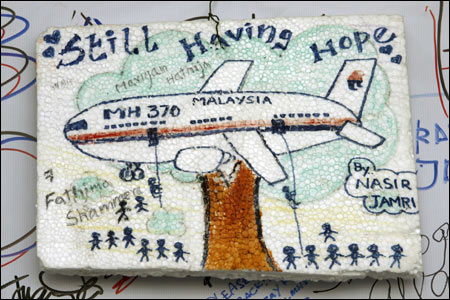 An artwork conveying well-wishes for the passengers and crew of the missing Malaysia Airlines Flight MH370 is seen at a viewing gallery in Kuala Lumpur International Airport March 19, 2014. (REUTERS)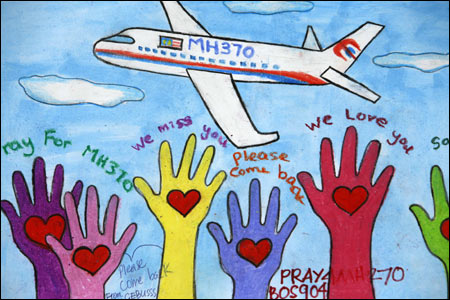 An artwork conveying well-wishes for the passengers and crew of the missing Malaysia Airlines Flight MH370 is seen at a viewing gallery in Kuala Lumpur International Airport March 19, 2014.(Reuters)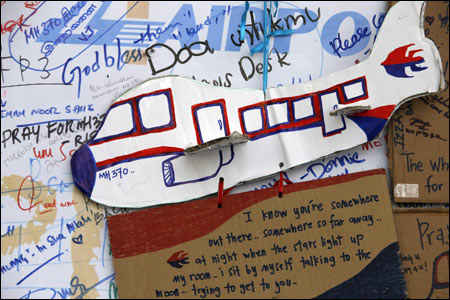 An artwork conveying well-wishes for the passengers and crew of the missing Malaysia Airlines Flight MH370 is seen at a viewing gallery in Kuala Lumpur International Airport March 19, 2014. (Reuters)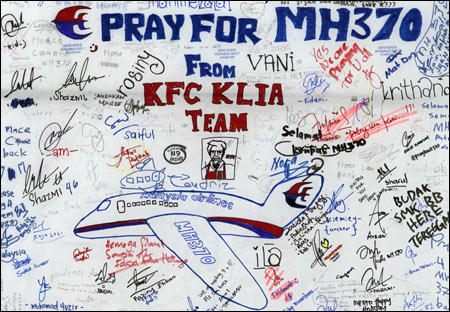 An artwork conveying well-wishes for the passengers and crew of the missing Malaysia Airlines Flight MH370 is seen at a viewing gallery in Kuala Lumpur International Airport March 19, 2014. (Reuters)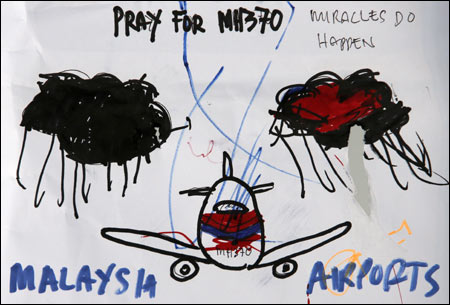 An artwork conveying well-wishes for the passengers and crew of the missing Malaysia Airlines Flight MH370 is seen at a viewing gallery in Kuala Lumpur International Airport March 19, 2014. (Reuters)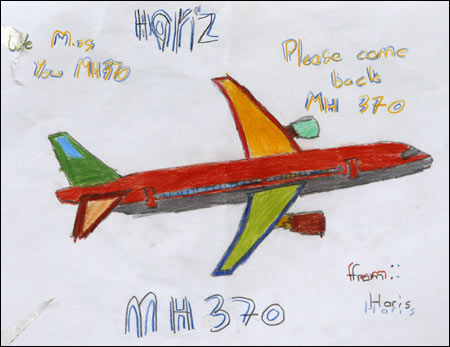 An artwork conveying well-wishes for the passengers and crew of the missing Malaysia Airlines Flight MH370 is seen at a viewing gallery in Kuala Lumpur International Airport March 19, 2014.(Reuters)
More on Missing Malaysia Airlines Flight MH370
Also Read
Live: BSE Sensex
Comparison: Maruti Suzuki Celerio vs Alto