As the Indian rupee continued its slide against the US dollar for the fifth day in a row, top policymakers yet again discussed various measures to stem the fall and prevent the current account deficit (CAD) from getting out of hand.
No concrete policy measure, however, was announced. Economic affairs secretary Arvind Mayaram termed Wednesdays low in the forex market as completely erratic behaviour, reiterating that those engaged in foreign exchange speculation will hurt themselves.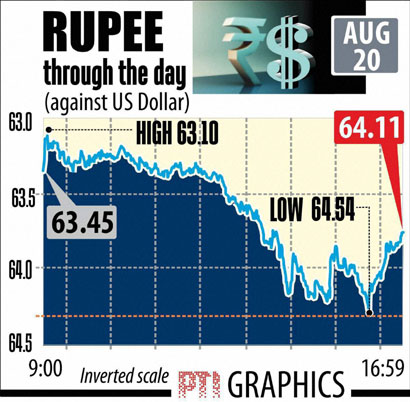 On RBI's liquidity tightening measures, he said the central bank's signal was very clear on it wanting long-end yields to remain low.
On Wednesday, finance minister P Chidambaram and Mayaram met India executive directors of multi-lateral institutions like the World Bank, International Monetary Fund and the Asian Development Bank.
The officials are said to have discussed the current economic situation and possibilities of further loans and grants to India for infrastructure funding.
This was a rare meeting where all the India executive directors met the finance minister at the same time. Chidambaram also held a meeting with Mayaram, chief economic advisor and RBI governor-designate Raghuram Rajan and financial services secretary Rajiv Takru.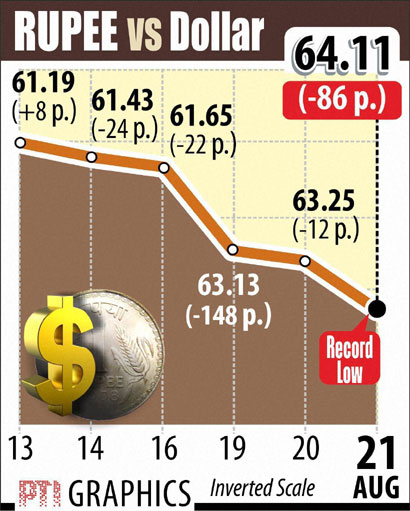 Some of the measures which policy watchers say the government can take include currency swaps with other nations.