The export-heavy $108 billion Indian IT industry showed an upbeat earnings momentum during the October-December stretch backed by buoyancy in outsourcing demand. But it wasnt, a quarter phenomenon. Over the last 9 months of FY14, top-tier software-services players, have pumped up its operating profit margin (OPM) by almost 3%, fueling its bottom-line growth consistently.
The countrys largest IT-services exporter
Tata Consultancy Services (TCS) recorded a 31.4% growth in operating margin for the recently concluded December period, up from 28.6% posted in the first quarter of the current fiscal. Bangalore-based Infosys, which undertook a cost-optimisation drive including streamlining its onsite workforce in the last few months, managed to pull up its margins by 150 basis points at 25% during the quarter.
For cross-town rival Wipro it was a straight 3% rise in operating margin over the last nine months. During the October-December period the Bangalore-headquartered IT company posted OPM at 23% from 20% in Q1. Similarly, HCL Technologies reported margin at 26% during the quarter, up 3% from the April-June period.
Experts point out that the improvement in margins by the Mumbai-headquartered TCS has lot to do with steering internal
efficiencies within the organisation in terms of utilisation and deploying a better mix of employee matrix. During the quarter, TCS posted net profit of R5,314 crore, up 13% sequentially.
In a recent analyst call post results Rajesh Gopinathan, CFO, TCS said, Utilisation and other operating efficiencies and realisation improvement gave us 65 basis points improvement in operating margin, of which we reinvested 62 basis points into strengthening our front end sales and other SG&A activities.
TCS has clearly spoken about having an operating margins in the target range of 26-28%. I think we are very comfortable with the range and we want to stay with that range. We are not in a hurry to reinvest in any ad hoc way, but we will reinvest definitely in a strategic way, TCS CEO N Chandrasekaran said during the earnings call.
IT major Infosys capped the December quarter, traditionally a weak period for IT firms, with a 21.4% increase in consolidated net profit at Rs 2,875 crore, an increase of 19.4% quarter-on-quarter. Internally, Infosys has seen management transformation and rationalisation of cost in the last several quarters, including reshuffle of top executives and a string of high-profile exits.
Infosys feels that cost optimisation is one of the initiatives that will show result in 6-18 months, while sales force restructuring will bring value between 9-12 months and delivery effectiveness will take between 12-36 months.
We saw early but promising results of our initiatives to increase efficiency in our operations said Rajiv Bansal, CFO, Infosys, while announcing the Q3 earnings, adding that the IT firm expected margins to stay at 25-26% in the medium to long term. According to Bansal, every 1% improvement in utilisation will result in improvement of margin by 50-60 basis points.
Azim Premji-led Wipro, which continued with its growth momentum seen in the last two quarters, indicated that the companys turnaround initiatives have started to yield results. The Bangalore-based IT firm reported net profit of Rs 2,014 crore during the December quarter, up 4% sequentially.
Commenting on companys margin performance, Suresh Senapaty, chief financial officer, Wipro pointed out that In the short term there could be some up and down, but in the medium term we see it sustainable with a positive bias.
For the January-March period, Wipro expects revenue from IT services to be in the range of $1,712-1,745 million, which translates into a projected sequential growth of 2-3.9%. We believe that the initial signs of gains from restructuring initiatives have started showing and expect Wipro to do well in the quarters ahead, said Ankita Somani, IT analyst, Angel Broking.
During the December quarter, Wipros net utilisation excluding trainees, remained at 74.3% , which is around 10% points below that of TCS and HCL technologies. Indias fourth largest IT services exporter HCL Technologies have traditionally boasts of one of the highest utilisation among the top-tier pack.
During the October-December stretch, the IT firms utilisation stood at 84.9%.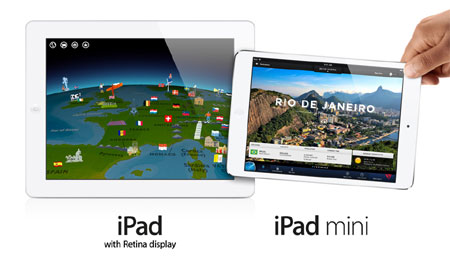 ">
One of the key element in maintaining higher margins is by
increasing the spend on sales and marketing to generate business volume while keeping a lid on the general and administration (G&A) costs. HCL Technologies seems to be following this path as its CFO Anil Chanana, said, We looked at how we are doing vis-a-vis the sales and marketing and G&A spend. On the G&A side, we are saving something like 130 basis points on an annual basis, while on the sales and marketing we continue to invest. We are focused on revenue growth but profitable revenue growth.
According to a report by Angel Broking, HCL Technologies EBIT margin has grown by more than 350 basis points on a year-on-year basis which is creditable task. Historically, operating margin has been a concern for HCL Tech but the company has shrug off all the concerns by consistently posting increase in operating margins since last six quarters.
Renewed client confidence in the Western market and uptick in discretionary spend have led to positive dollar-revenue growth during the quarter. During the December quarter, Noida-based HCL Technologies posted a 4% sequential dollar revenue growth, the highest among the top-four players, followed by Indias largest IT-services firm TCS at 3%. Wipro reported a 2.9% dollar revenue growth, the company's highest sequential rise in the last eight quarters, while Infosys recorded a growth of 1.7% quarter-on-quarter.
The Indian IT industry is definitely turning more positive on business deals but they are also keeping a close watch on their bottom-line growth. For the top four Indian IT companies to sustain their current level of margins, they will have to strike the right balance in four key elementsforex management,
increased offshoring, pricing and lower employee costs.