Today's Google doodle marks 96th anniversary of international peacemaker Nelson Mandela.
To mark Nelson Mandela's 96th anniversary, Google has created an interactive Doodle that takes visitors on a ride and presents some of the world's most notable international peacemaker's most popular quotes coupled with illustration on some of the issues he fought during his life time.
While the first quote was against racism and discrimination, the second was about eliminating hatred towards each other and spreading love. These quotes were followed by a quote each on helping others, education and freedom. The doodle ends with golden words from Nelson Mandela, The greatest glory in living lies not in never falling, but in rising every time we fall.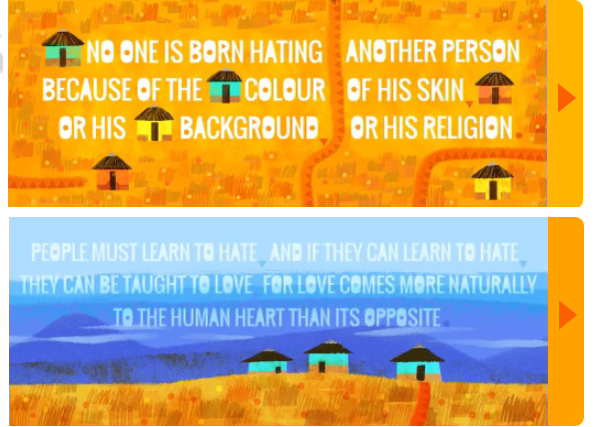 Born almost a century ago, on 18 July 1918, Nelson Rolihlahla Mandela, the revolutionary, politician, philanthropist served 67 years of his life to humanity as a human right lawyer, prisoner of conscience, international peacemaker and the first democratically elected president of South Africa. Often described as Father of the nation for South Africa, Nelson Mandela died last year on December 5, 2013.