Oil and gas stocks today rose by over 7 per cent. Reuters
With govt keeping diesel price hike hopes floating,
Oil & Natural Gas Corp (ONGC)
shares surged 7.17 per cent to Rs 289.15 and was the second biggest gainer on the Sensex after
ICICI Bank
. Among state-owned oil marketing companies, shares of
Hindustan Petroleum Corporation Ltd (HPCL)
shot-up by 5.92 per cent, while
Bharat Petroleum Corporation Ltd (BPCL)
gained 4.21 per cent and
Indian Oil Corp (IOC)
rose by 4.13 per cent on the BSE. Oil India shares gained 2.62 per cent.
Oil and gas stocks today rose by up to 7.1 per cent amid hopes that a decision on raising fuel prices will be taken after UPA Chairperson Sonia Gandhi returns from the US.
Led by the gains in these stocks, the BSE oil and gas index ended the day with a gain of 2.20 per cent at 8,572.54.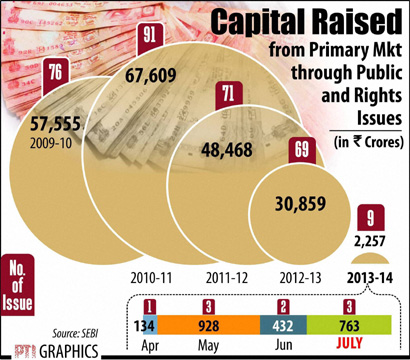 A decision on raising diesel prices by Rs 3-5 per litre, kerosene by Rs 2 and LPG by up to Rs 50 per cylinder will be taken after Sonia Gandhi returns, top government officials had said yesterday.
"It is a political decision. The Congress Core Group will have to first decide on it before it can be considered by the Cabinet Committee on Political Affairs (CCPA)," an official had said.
Sonia Gandhi left for the United States on September 2 for a medical check-up and is expected to be back in about a week.
Meanwhile, in the broader market, the BSE Sensex settled 290 points higher at 19,270.06.