Multi Commodity Exchange of India (MCX) stock rose 0.42% to Rs 504.95 on Thursday on the BSE.
Despite near-term headwinds, Jignesh Shah-led commodity futures exchange
Multi Commodity Exchange of India Ltd's (MCX)
business prospects looked solid in the long term, said analysts, implying Financial Technologies (India) stake sale in MCX might go through despite interim delays.
CBI's probe against Jignesh Shah and Financial Technologies India Ltd (FTIL) may reportedly delay the latter's stake sale plan in MCX. FTIL currently holds 26% in MCX. MCX stock rose 0.42% to Rs 504.95 on Thursday on the BSE. In the year to date, MCX (5.46%) has outperformed the benchmark Sensex, which gained 2.69%. However, the stock has been under considerable pressure in the past one month, declining 6.58% compared with gains of 5.86% clocked by the Sensex.
Also read: Financial Technologies ruled not 'fit and proper' by Sebi, ordered to divest stake in MCX-SX
Experts observed that although MCX was facing near-term headwinds, the company's prospects looked bright in the long term. The bourse enjoys a monopoly; whenever the market sentiment improves, the volumes will pick up as well. The FCRA bill is also likely to boost sentiment, said an analyst.
Volumes on the bourse had moved up marginally in the past few months but are nowhere near the levels after the introduction of CTT in July 2013. While the bourse's traded contracts hovered at near 3 crore before July 2013, they slipped below the 1-crore mark in November last year and have improved somewhat to 1.2 crore levels in February.
At 8.61 times its 12-month EPS and 14.26 times its FY15 estimated EPS of 35.47, the company was trading at fair valuations and there was not much upside from current levels in the near term, experts said. The company's current market capitalisation stands at Rs 2,575 crore.
MCX is considered the number one commodity derivatives exchange with a stronghold on the non-agri-commodity offerings while NCDEX is deemed leader in the agricultural segment.
Market experts say any transfer of ownership in MCX could take place at lucrative valuations given it is the most profitable commodity derivatives exchange of India.
Financial Technologies shouldn't have a problem finding buyers considering that MCX is a cash-generating business and its growth story looks intact despite the problems surrounding NSEL, said an analyst with a top domestic brokerage, on the condition of anonymity. Also, there is no overlap between boards FTIL and MCX and the promoter stake sale in MCX in future will add to the positive sentiment as the company will get a new, clean promoter.
Besides Financial Technologies, the other major stakeholders in MCX include IFCI (4.79%), Aginyx Enterprises (4.79%), Valiant Mauritius Partners (3.91%), Nabard (3.06%) and BCCL (2.24%).
For the nine months ended December 31, 2013, MCXs total income decreased by 28% to Rs 342.9 crore from Rs 475.7 crore during the corresponding period ended December 31, 2012. Net profit for the nine months ended December 31, 2013 stood at Rs 109.00 crore. For the fiscal year ended March 2013, the company's profit after tax stood at Rs 299.15 crore while net sales stood at Rs 523.9 crore.
Also read: Search for missing Malaysia Airlines Flight MH370 resumes in remote southern Indian Ocean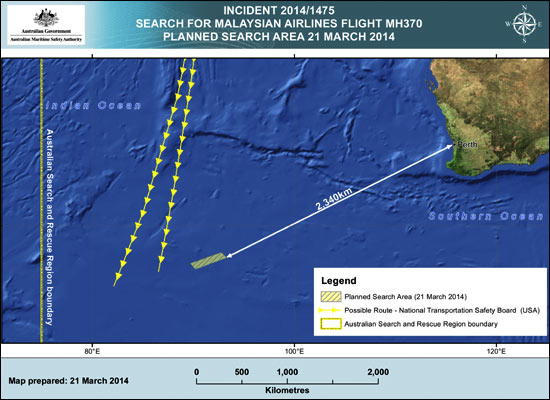 A graphic provided by Australian Maritime Safety Authority shows an area in the southern Indian Ocean that the AMSA is concentrating its search for the missing Malaysia Airlines Flight MH370. (AP).