Narendra Modi today accused Congress of "ruining" the lives of Muslim youths by playing secularism card while neglecting their development as he claimed that not a single penny has been spent for their upliftment despite announcement of packages.
Continuing his development theme in the impoverished UP district which has a sizeable Muslim population, BJP's Prime Ministerial candidate charged Congress and other parties were using the bogey of secularism for their "vote-bank" politics while he was talking about everbody's progress.
"I want to challenge them today. The Prime Minister announced that loans and employment would be provided to Muslim youths. Even 'Shehzade (Rahul Gandhi)' spoke about it at different places," Modi said at a public meeting. According to a government's reply in Rajya Sabha, he said, "in the last three years, not a single penny was given to anybody. You (Congress) are spoiling the life of Muslim youths in the name of secularism". As many as 15 out of these 90 districts are from UP.
Also read: Sunny Leone's 'Ragini MMS 2' must be banned, actress deported for 'assault on Hindu gods', says HJS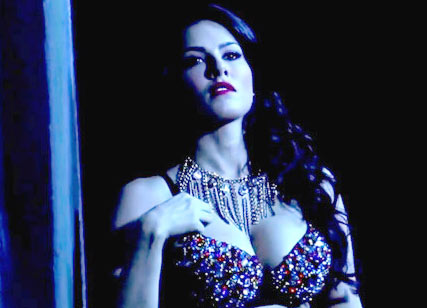 He said it has become a fashion nowadays that when he speaks about development, employment generation or decreasing the crime rate, his detractors start asking questions on secularism.
"There is a new fashion theses days. If Modi says the country needs development, my detractors say what will happen to secularim If Modi says youth should get employment, they say what will happen to secularism Modi says crimes rate should be less. They say what will happen to secularism" he said.
Asking the people if they don't need employment and better life, Modi said his rivals do not have any answer to their concerns.
"And that is why they roam around with this chant of secularism, secularism just to win elections," Modi said.
Noting that around 45 per cent of all crimes taking place in the country occur in UP, he said if the situation continues, one can well understand what type of life people will be have in future.