Auto Expo 2014: Chevrolet Adra Concept SUV is making its global debut.
General Motors India launched the new Chevrolet Beat hatchback and unveiled the Chevrolet Adra Concept SUV in India at the 12th Delhi Auto Expo 2014.
The Chevrolet Beat is GM India's best-selling model. The Beat is available with three fuel options - petrol, diesel and LPG. The prices for 10 different variants range from from Rs 406,008 to Rs 610,573.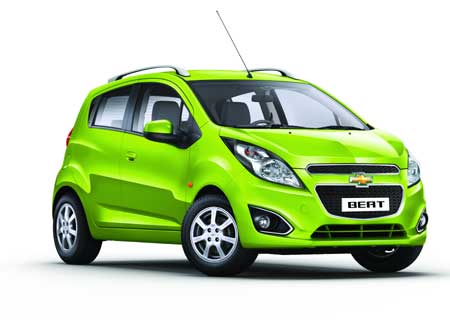 The Beat has an ARAI-certified fuel economy of 25.44 for the diesel engine, 18.6 km/l for petrol and 13.3 km/l for the LPG engine.
The Chevrolet Adra Concept SUV, which was developed entirely by Indian designers at the GM Technical Centre in Bangalore, is making its global debut at the Auto Expo 2014.