'Actavis and Aurobindo have also entered into a long-term commercial and supply arrangement'
Shares of
Aurobindo Pharma
today climbed nearly 5 per cent after the company completed acquisition of certain commercial operations of Actavis Plc in Western Europe.
The drug major's scrip ended the day at Rs 558.80, up 4.51 per cent at the BSE. In intra-day, the stock rose by 6.52 per cent to Rs 569.60 -- its 52-week high.
At the NSE, Aurobindo's scrip ended at Rs 559.65, up 4.74 per cent from its previous close.
Also read: Mystery of Malaysia Airline Flight MH370 may never be solved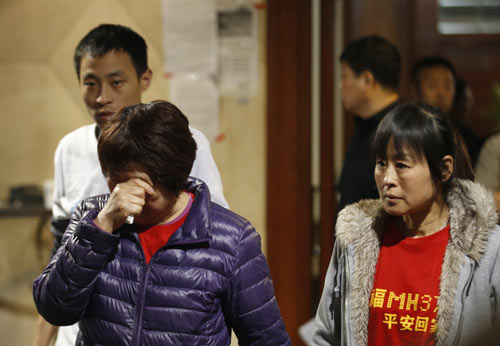 A relative of a passenger aboard Malaysia Airlines Flight MH370 cries after attending a video conference with the Malaysian government and Malaysia Airlines officials from Kuala Lumpur, at the Lido Hotel in Beijing. The search for the missing Malaysia Airlines Flight 370 resumed, even as senior Australian officials warned that bad weather and a lack of reliable information were seriously impeding efforts to locate the plane's wreckage.(Reuters)
The agreement to acquire Dublin-based Actavis' operations was announced in January 2014.
"Following receipt of clearances from competent authorities, Aurobindo intends to combine the strength of both enterprises in these markets and to identify and maximise all opportunities to improve performance," Aurobindo had said yesterday.
Actavis and Aurobindo have also entered into a long-term commercial and supply arrangement, it said.