Anand Sharma said Aam Aadmi Party attack on 'globally acknowledged and celebrated' industry leader could be at the behest of vested interest. Reuters
Coming to the defence of
Reliance Industries (RIL)
head Mukesh Ambani, Commerce Minister Anand Sharma today said Aam Aadmi Party attack on "globally acknowledged and celebrated" industry leader could be at the behest of vested interest.
Sharma also said that the AAP's allegation is an insult to not just Ambani but also on Congress party.
"It is all nonsense. It is absurd. How come they (AAP) are targeting only the industry leader who is globally acknowledged and celebrated. You are talking of big industry leaders of India. For anybody to say that Congress is run by 'A' or 'B', its unfair. Its actually an insult not only to the industry leader Mukesh Ambani in this instant case but to the entire Congress," the Minister told a news channel.
AAP leader Arvind Kejriwal has been attacking Ambani on the gas price issue. He has said that the gas pricing issue has exposed the "nexus" between RIL and Congress and BJP.
On whether, the industrial houses are influencing policy making he said: "I do not think so. That is not correct...I can tell you that it is the right of the industry collectively, individually or through their chambers to represent to the government. It is then for the government to take a judicious and correct view."
On the allegations against Ambani by AAP, he said that there could be vested interest.
"Do not forget that they (AAP) have vested interest in the corporate world ... How do you attract attention if you do something which is shocking, if you say something which is shocking," he added.
On the Election Commission's decision on postponing gas price hike, the minister said the poll body is overreaching its mandate.
"I have no hesitation to say (that they are) going for an overreach every time. They have a constitutional mandate to ensure the conduct of free and fair elections. There is an extended mandate which is not a part of constitution which is because of the consensus and concurrence of the political parties.
"Now it cannot be extended on a daily basis. You have a government in office and a new government will assume office ...but the state has not come to a standstill," he said.
Replying to a question in the job reservation in the private sector, Sharma said the effort would be to build a consensus on increasing the participation of deprived sections in private sector.
"No. Nothing will be thrust upon (private sector)," the Minister said.
The Congress poll manifesto, which was released by party President Sonia Gandhi, has expressed its commitment to create a national consensus on affirmative action for Scheduled Castes and Scheduled Tribes for jobs in the private sector.
When asked if the party would introduce mandatory reservation in absence of consensus, he said: "Why should the government force...I am very clear and I will be totally opposed to government deciding for private sector because that kills the spirit of enterprises. But at the same time, we feel that we can build the consensus by talking to the businesses".
Also read: Malaysia Airlines missing Flight MH370: Search teams fight fatigue, bad weather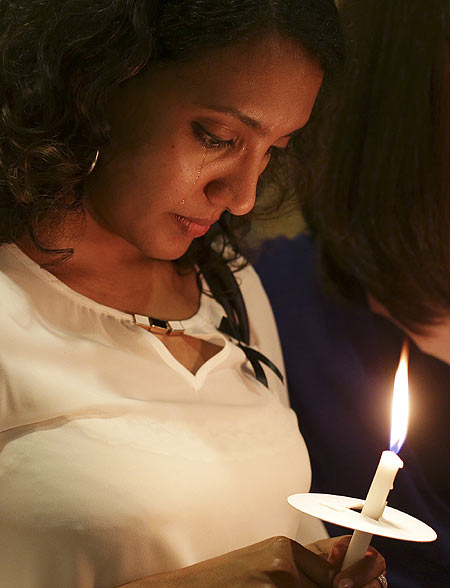 A woman breaks into tears as she joins a ceremony in memory of passengers on board the missing Malaysia Airlines Flight MH 370 in Kuala Lumpur, Malaysia. (AP)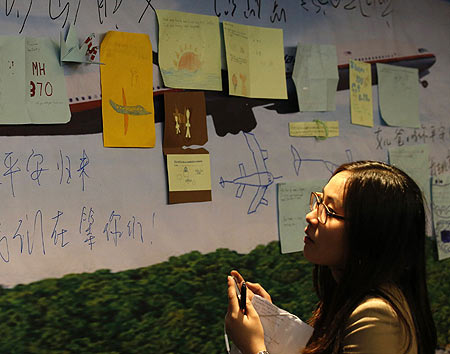 A woman looks at messages dedicated to passengers aboard the Malaysia Airlines flight MH 370 and their family members, while Malaysian government officials hold a briefing to the family members in Beijing. (Reuters)