On the second day of his visit here, AAP leader Arvind Kejriwal today undertook a road show in the rural parts and interacted with villagers, including farmers, in a bid to make inroads in the temple town where he is facing a formidable rival in BJP's Narendra Modi.
The AAP road show, undertaken in areas of Shevpuri and Rohania assembly segments, evoked a mixed response from the locals, a day after eggs were thrown at Kejriwal and ink splattered at him.
While he made short stops in villages, he tried to hard sell his party and convince people on why they should not vote for BJP and Narendra Modi. He stopped at a couple of villages, mostly with AAP supporters, where he asked for their problems.
Also read: Sunny Leone's 'Ragini MMS 2' must be banned, actress deported for 'assault on Hindu gods', says HJS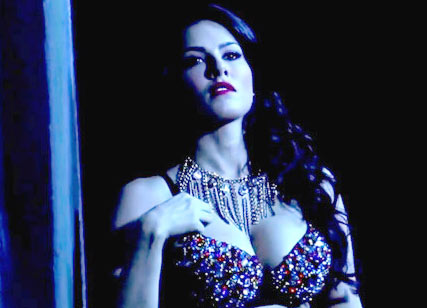 In Harpur village, he halted to meet the pradhan of the village and asked about day-to-day issues.
"He asked me about what kind of crops are being grown here and the problems faced by us," said Babulal Rajbhar, Harpur's pradhan and an AAP supporter.
Further in Kardhana, he told nearly 150 villagers about the plight of farmers in Gujarat and that if Modi comes to power, land will be "snatched" and given to "industrialists".
"I had been to Gujarat and I saw that land was being taken from farmers at dirt cheap rate and given to 2-3 industrialists. If he comes to power, even your land will be taken and given to some industrialist. If people of Varanasi elect Modi, then country will say what kind of leader have you chosen," Kejriwal said.
"This is a new party (AAP). The tempo is just building up, but the youth are getting connected. Modi is also strong here. Let's see how it goes," said Satyanarayan Kesari, shopkeeper at the Badura village, sporting an AAP cap.
Unlike yesterday, his campaign was largely trouble-free today except in Harpur village, where pro-Modi supporters showed him black flags. However, several party men had altercation with the cops due to the heavy deployment of the Provincial Armed Constabulary for the road show.