Aam Aadmi Party (AAP) leader Arvind Kejriwal was shown black flags by some local residents here as he kicked off his two-day Haryana roadshow from the city this morning.
Arvind Kejriwal along with Aam Aadmi Party candidate Purushotam Dagar of Faridabad Lok Sabha seat began his roadshow from Sector 37 market.e
When Arvind Kejriwal along with his supporters reached Faridabad, some residents, who claimed that they did not support any political party, showed black flags to him and raised slogans against the Aam Aadmi Party.
"Showing black flag to Arvind Kejriwal is nothing new in this country. Black flags are always shown by the opposition parties. Arvind Kejriwal is the only leader who can govern this country very well," said a Aam Aadmi Party supporter.
The former Delhi Chief Minister's roadshow will pass through different parts of Faridabad and Gurgaon.
Arvind Kejriwal's roadshow will pass through different parts of Faridabad like Chandawali, Dayalpur, Chaynsa, Mohna and Alawalpur and end at Nuh tonight.
The roadshow is scheduled to enter Gurgaon, from where Aam Aadmi Party leader Yogendra Yadav is contesting elections, on Sunday afternoon and will continue through various areas.
Also read: Sunny Leone's Ragini MMS2 - Short review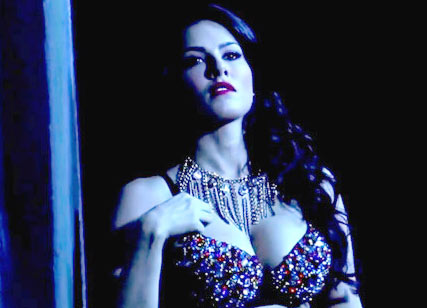 Also read: Malaysia Airlines: 'Extraordinary riddle' of lost Flight MH370 now 2 weeks old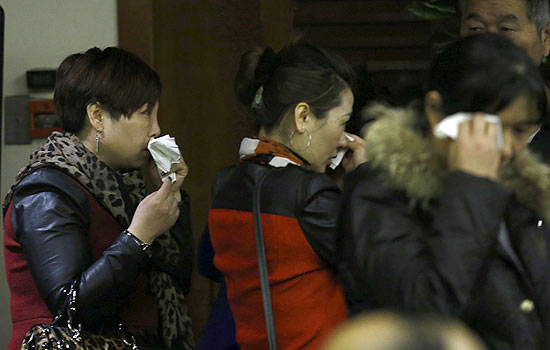 Women cry as they enter a room to attend a briefing by the Malaysian government regarding the missing Malaysia Airlines Flight MH370 at a hotel in Beijing. (Reuters)