Bookings open: Honda City all set to take car market by storm as it looks to have ticked all the right features including diesel engine and price too. (CarDekho)
Honda Cars India is reportedly all set to debut its next gen Honda City here on the 25th November. Here is a sneak peak into what is likely to be a winner on looks, fuel orientation, even price.
Honda City is one of the favourite mid-size sedans in India - the company has been selling the car from 1996. Honda City helped the brand to establish itself as reliable and great value for money. Though, the hike in the price of petrol and unavailability of diesel version have affected its sales in past few years, but unlike other petrol powered cars Honda City is still generating good numbers.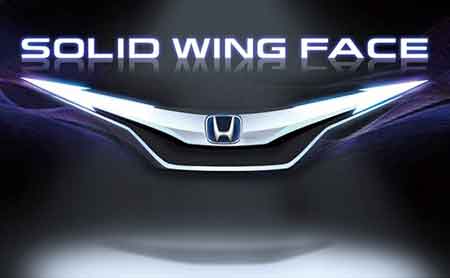 Seeing how its 'favourite' tag is not waning in India, the Japanese manufacturer has now decided to give Honda City model a complete facelift including a new diesel engine.
The Honda City 2014 is based on the new Jazz/Fit platform and will also be carrying designing cues from the new Fit. The Honda City will be having two engine options, one which will be the existing 1.5-litre i-VTEC petrol engine and the other being the 1.5-liter i-DTEC diesel engine of the Amaze sedan. The all-aluminium 1.5-litre diesel engine, might be having some changes, like Honda might fit a Variable Geometry Turbo on it to get more power out of it. There are some noise and vibration related issues which have been reported in the engine which Honda should try to resolve in order to achieve better refinement levels. After getting a VGT, we are expecting the Honda City diesel to churn out a maximum power output of 120bhp and a peak torque figure of 225Nm.
Honda recently unveiled its new design philosophy - "EXCITING H DESIGN!!!" The exclamation marks represent three design factors, namely "High Tech." which represents an innovative spirit, "High Tension" which represents the pursuit of a beautiful body structure and layout, and "High Touch" which represents finely-honed surfacing and texture. This new design concept has been first applied to the all-new Fit model, and it is being carried forward to the new Honda City as well.
So, aesthetically, the new Honda City will take inspiration from the new Fit and it will be identical in terms of the front fascia apart from a couple changes. Just like the Fit, it will also feature bigger wrap around clear lens headlamps with projector lights, new LED tail lamps, prominent creases on both sides and few others, making it look more sportier than ever. Honda City is a C+ segment sedan and it competes with the likes of Hyundai Verna, Volkswagen Polo and Skoda Rapid.
The availability of a diesel mill in its model line up will surely help Honda to get more buyers than before. Though, it is hard to quote anything on its price for the moment, but we are expecting Honda city base price of around Rs 7 lakh for the petrol and around Rs 8 lakh for the diesel model.
Reportedly, the car will be showcased for the first time on the 25th of November in New Delhi after which is expected to be showcased during the 2014 Auto Expo.
Honda dealers across the country have already started taking booking with a token amount of Rs. 50,000 and according to them the deliveries will commence from January 2014 onwards.
More on