Tenants in green buildings experience increased productivity and good health, according to a recent study by the University of San Diego and CB Richard Ellis Group, Inc (CBRE). The report, Do Green Buildings Make Dollars and Sense also shows green buildings have 3.5% lower vacancy rates and 13% higher rental rates than the market.
The reports conclusion that tenants in green buildings are more productive is based on two measures: the average number of tenant sick days and the self-reported productivity change. The respondents reported an average of 2.88 fewer sick days in their current green office, compared to their previous non-green office, and about 55% of respondents indicated that employee productivity had improved. The research was overseen by Norm Miller, academic director and professor at the University of San Diegos Burnham-Moores Center for Real Estate, and was conducted in collaboration with CBREs national director of sustainability, Dave Pogue, and Ray Wong, CBREs director of Americas research.
The research surveyed 154 buildings under CBREs management, totaling more than 51.6 mn sq feet and housing 3,000 tenants in ten markets across the United States. Pogue said, The results of this project are beginning to demonstrate the real and positive impact of sustainable buildings for both owners and tenant. We have seen ways to make an empirical case for the economic benefits of sustainable practices and the results of this study exceeded our expectations.
Based on average tenant salary, an office space of 250 sq ft per worker and 250 workdays a year, the decrease in sick days translated into a net impact of nearly $5 per square foot occupied, and the increase in productivity translated into a net impact of about $20 per square foot occupied.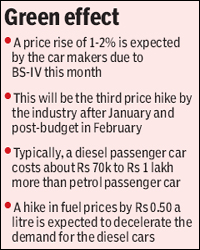 The survey also indicated that 18% of tenants are willing to pay more for green space, and that tenants believe a healthy indoor environment positively impacts staff retention (61%) and client image (70%). Additionally, 71% of respondents felt green lease provisions are increasingly important. According to the study, each additional point of Energy Star rating saved 0.8-1.0% of electricity and separate metering yielded a saving of 21% energy, more than any other factor. The findings of the survey are consistent with other research conducted in this field.