A Chinese relative of passengers aboard the missing Malaysia Airlines Flight MH370 urges photographers stop taking his photos in Kuala Lumpur. AP
Time is running out to find the crucial keys that could solve the mystery of how and why Malaysia Airlines Flight MH370 went down.
After the excruciating 17-day wait for confirmation that the Malaysia Airlines Boeing 777 crashed into the southern Indian Ocean, searchers are racing to locate the so-called black boxes before a battery-powered ping they emit fades away.
By law, the boxes with must be able to send those signals for at least 30 days following a crash. But experts say they can continue making noise for another 15 days or so beyond that, depending upon the strength of the black box battery at the time of the crash.
Without the black boxes the common name for the voice and data recorders normally attached to a fuselage it would be virtually impossible for investigators to definitively say what caused the Malaysia Airlines crash.
Also read: Malaysia Airlines Flight MH370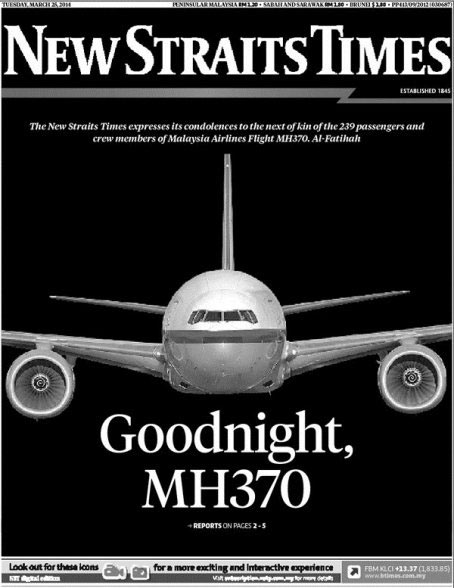 Now that some debris has possibly been found, here's what comes next:
1. The location of the Malaysia Airlines plane is still unknown more than two weeks after it crashed, although Malaysian authorities say a British satellite company has pinpointed its last position in the Indian Ocean, where several countries have reported finding floating debris.
2. It's now up to experts in ocean currents and weather patterns to give searchers their best estimate on where the plane actually went down, which is where the black boxes they're really red cylinders are likely to be located. "We've got to get lucky," said John Goglia, a former member of the US National Transportation Safety Board. "It's a race to get to the area in time to catch the black box pinger while it's still working."
3. To "catch" the Malaysia Airlines signal, searchers will be putting to use a high-tech listening device loaned by the US Navy. One of the Navy's Towed Pinger Locators is already en route to the search area. It's a 30-inch-long cylindrical microphone that's slowly towed underwater in a grid pattern behind a commercial ship. It will pick up any black box ping emitted from, on average, 1 mile away but could hear a ping from 2 miles away depending upon a number of factors, from ocean conditions to topography to if the black boxes are buried or not.
4. If no strong signals are located from Malaysia Airlines plane before the battery on the black boxes fades away, then searchers must move on to using devices called side-scan sonar that creates an X-ray of the ocean floor, allowing experts to look for any abnormalities in the seabed or any shape that wouldn't normally be associated with the area.
The sonar devices can be towed behind a ship or used with unmanned mini submarines that can dive to the ocean floor for about 20 hours at a time, scanning the search area, mapping the ocean floor and looking for the wreckage.
This is how searchers found the wreckage of Air France Flight 447, which went down in 2009 in the Atlantic between Brazil's northeast coast and western Africa. Underwater search vehicles scanned the mountainous sea floor and sent data back up to experts aboard ships that stayed at sea for a month at a time.
Finally, evidence of possible debris was detected by sonar. Another underwater vehicle with a special high-resolution video camera was sent in to allow scientists to visually inspect the area.
5. In the case of the Air France jet, it took over USD 40 million, four lengthy searches and nearly two years before the plane and the black boxes were found.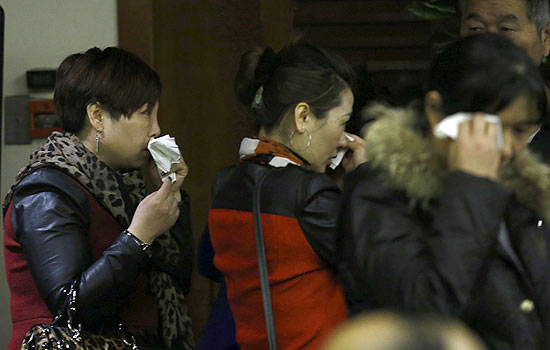 Women cry as they enter a room to attend a briefing by the Malaysian government regarding the missing Malaysia Airlines Flight MH370 at a hotel in Beijing. (Reuters)